Overview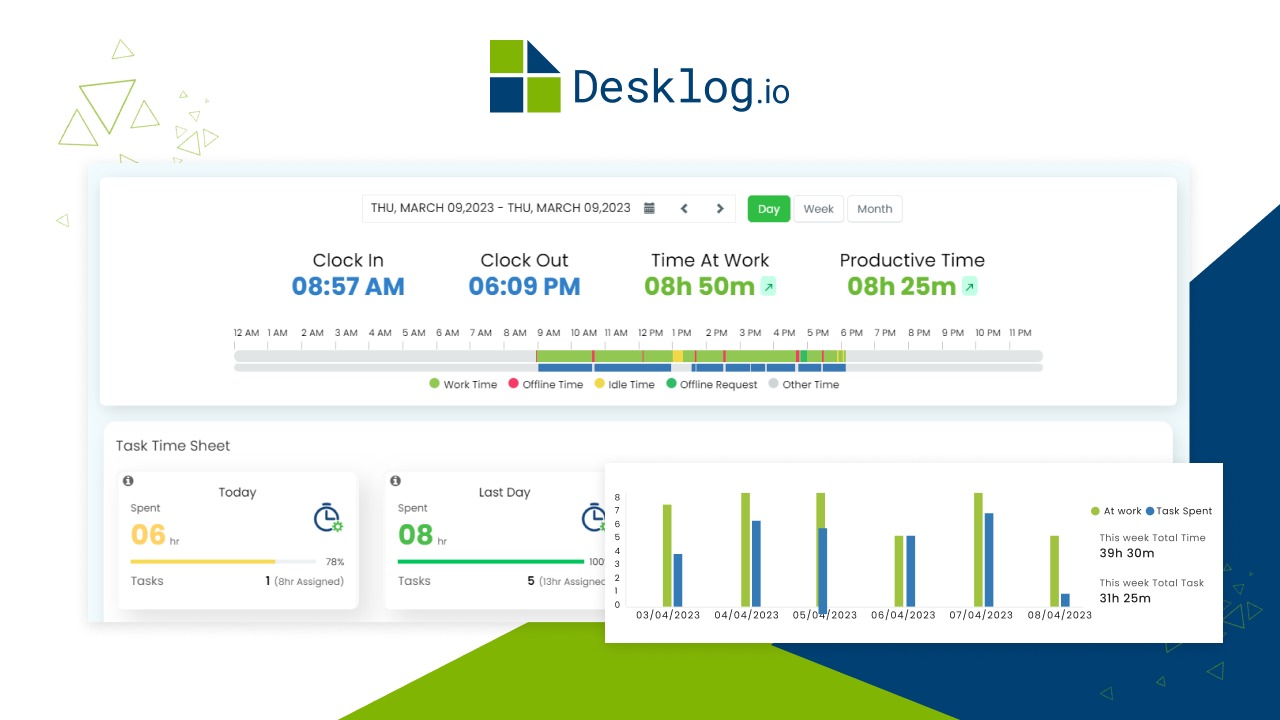 Check out our automated time tracking and timeline view.
Automated time tracking lets you work with greater focus & maximize productivity to accomplish your goals.
This means you can get more time to get things done.
Plus, this also helps identify areas where you can improve, leading to even greater future efficiency.
Not only does Desklog make real time-tracking simple and efficient, but it also simplifies billing.
So, no more guesswork or estimating, as you can rely on the precise data provided by Desklog to create accurate invoices for your clients.
But that's not all — this saves you time while also ensuring you get paid for your work.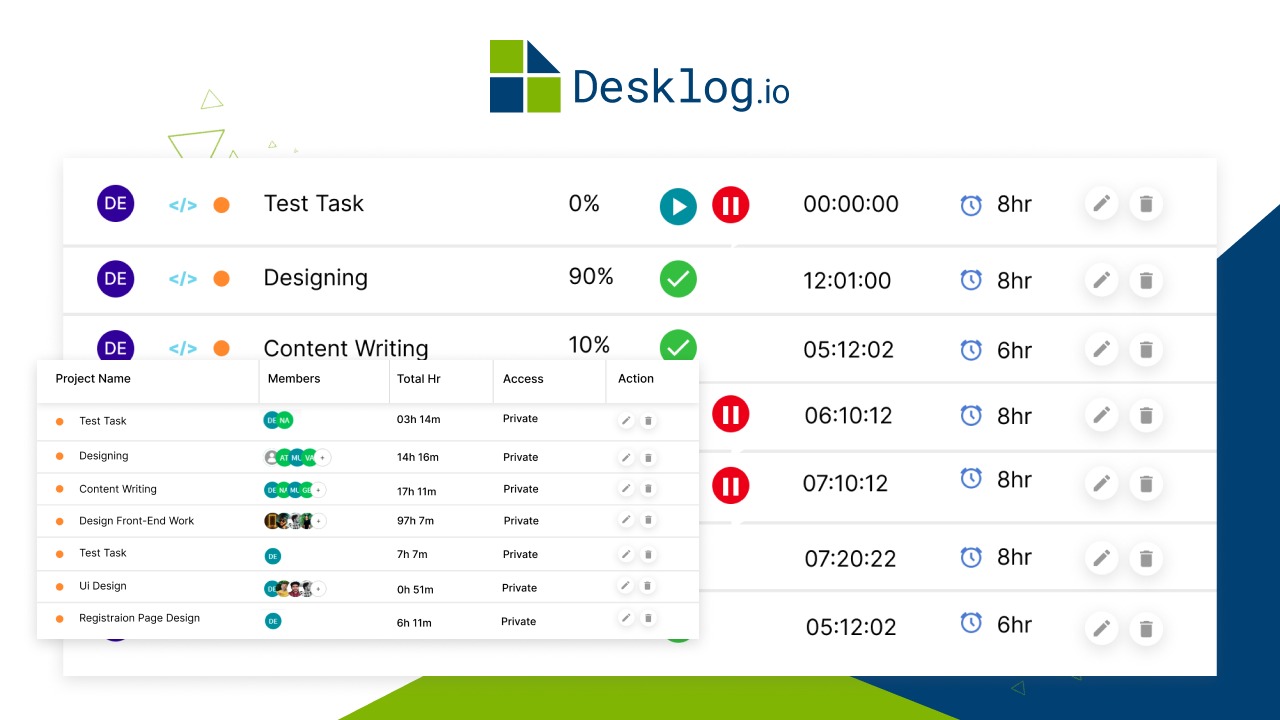 Track project progress and make informed decisions with project analysis.
The Project Time Tracking feature allows you to accurately and efficiently track the amount of time allocated to each project while keeping track of its progress and current status.
This feature empowers you to gain a complete and holistic understanding of your project management workflow, enabling you to optimize your productivity and achieve your desired outcomes.
This particular feature has the ability to assist in precisely estimating profits and losses, thereby maximizing the benefits of its users.
By providing a comprehensive view of project expenses, this feature allows individuals and organizations to make informed decisions that drive positive outcomes.
Moreover, the feature facilitates effective project completion by enabling users to track their progress and identify potential areas that require improvement.
This level of insight enables users to adapt their strategies and processes accordingly, leading to smoother project execution and enhanced overall efficiency.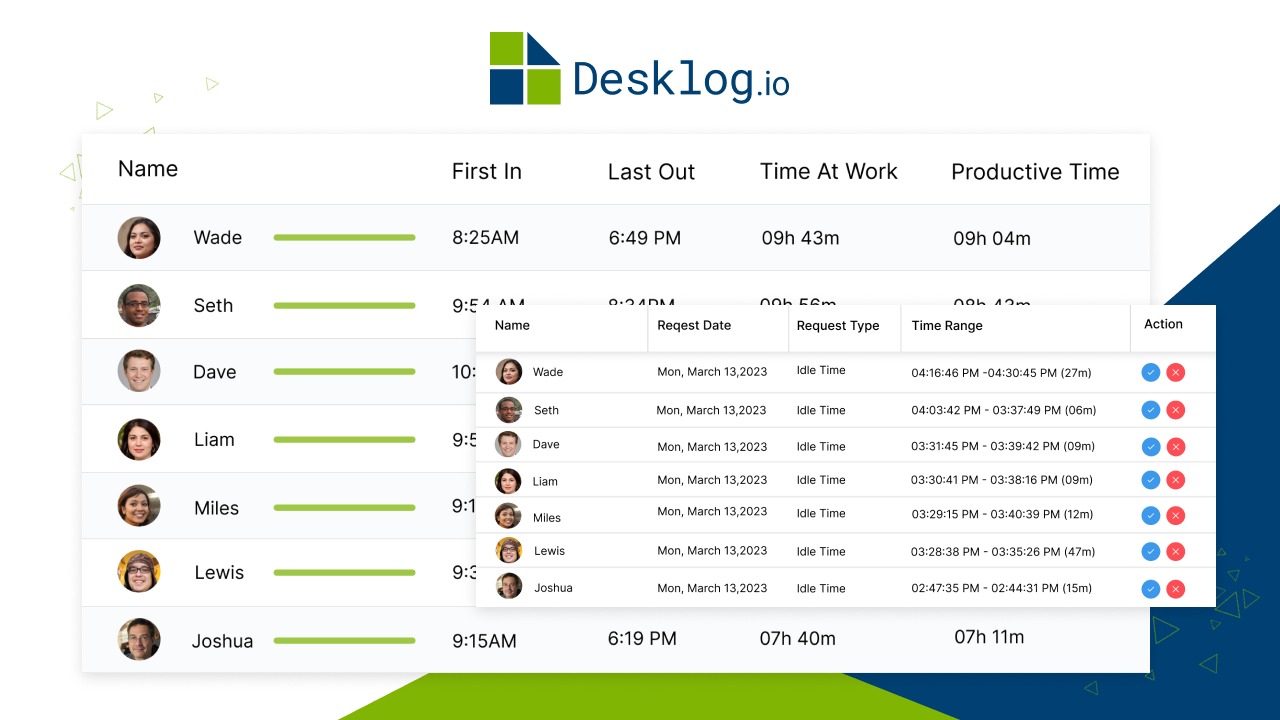 Track time spent on specific tasks or projects during work hours.
Timekeeping has never been so automated!
Real-time timesheets save the day as you can get an overview of an entire workspace.
This also helps you manage your team better and allows you to plan tasks, streamline procedures, and track allocated & spent hours.
A timesheet report lets you easily track productivity and review working hours with weekly or monthly reports.
This valuable information can be used for efficient decision-making, giving you the power to optimize your team's performance and achieve your goals.
But that's not all — timesheets are also great for motivating and encouraging your workers to enhance their work.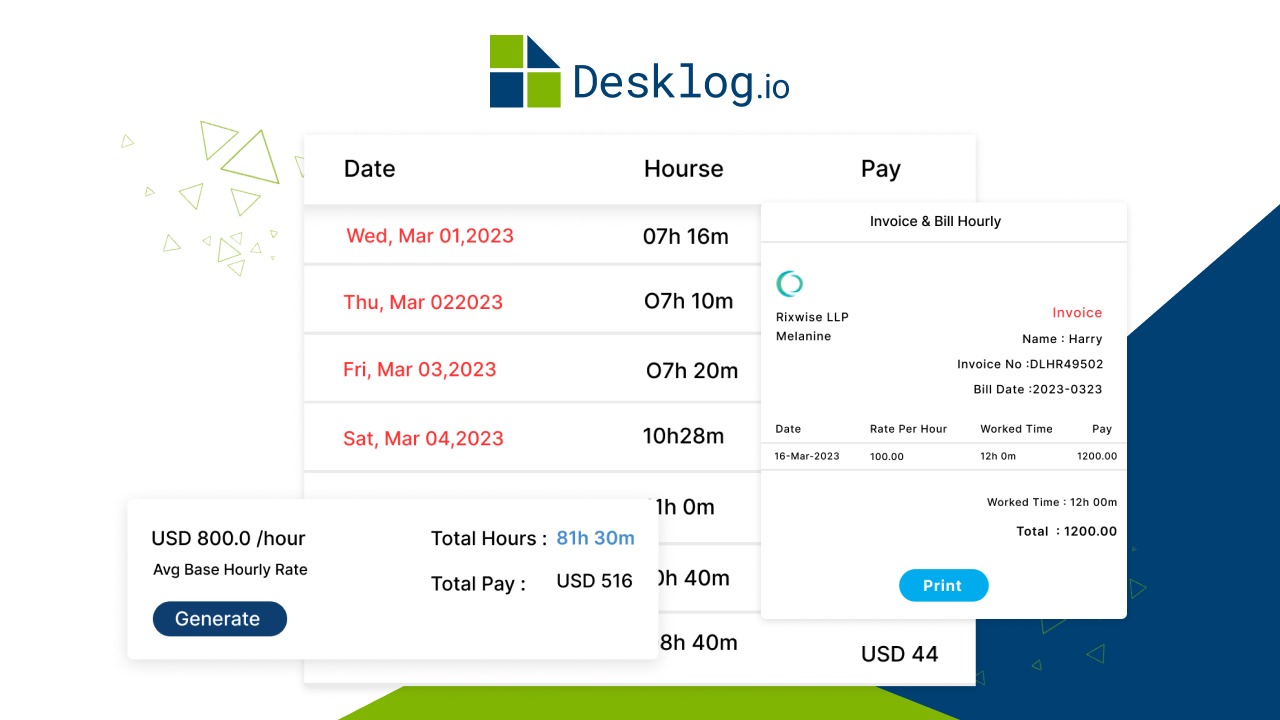 Accurately bill your clients based on the hours spent at work.
It is always a good idea to ensure you are paid accurately and on time.
This is where billing and invoicing come into play!
By implementing a billing and invoice system, it can be ensured that you are billed precisely and reliably for your services.
Not only does this help you maintain a positive relationship with your workers, but it also helps you to streamline your payment strategies.
With the ability to automate invoicing and payment collection, you can save time and resources that would otherwise be spent on manual invoice preparation, expense tracking, and reconciliation.
But that's not all! You can better understand your business's financial health by tracking your billable hours, invoiced amounts, and payment history.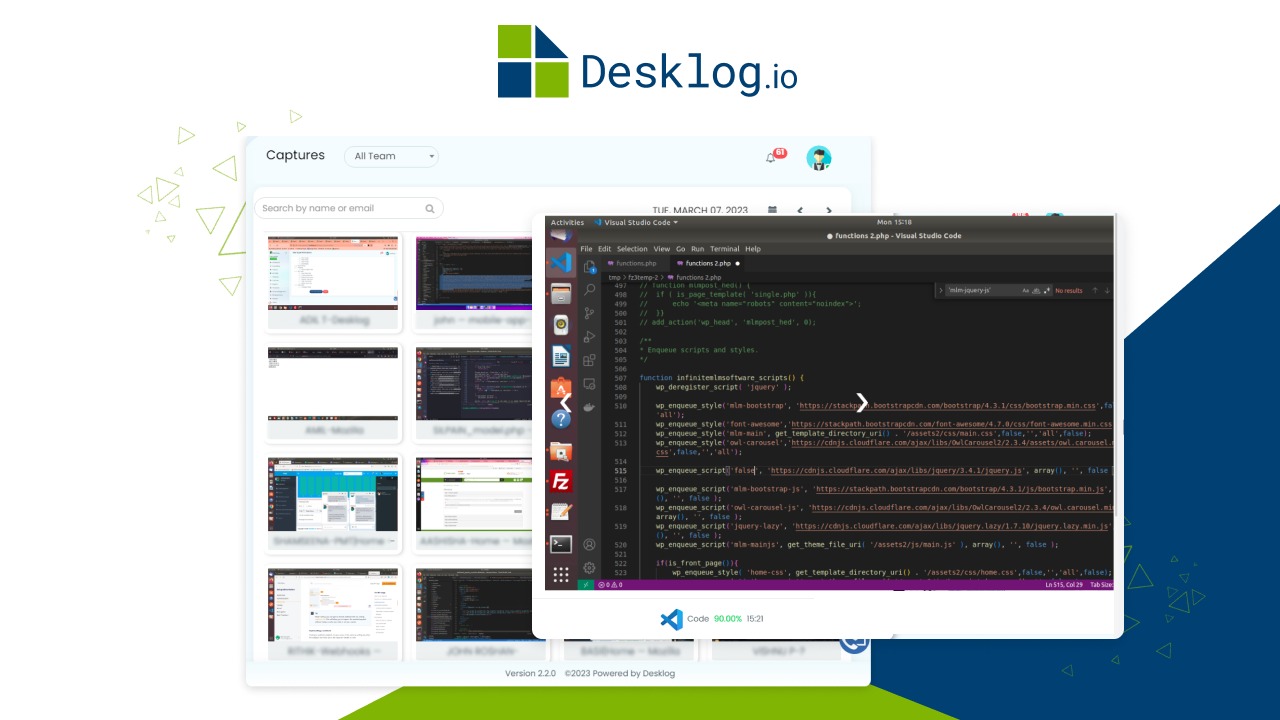 Track your team's activities effortlessly with Desklog's innovative Activity feature.
Desklog also provides an ingenious feature: Activity, that sets it apart from the competition.
This feature allows you to effortlessly track all the significant activities of your team members, including the optional screenshots.
An optional screenshot is a powerful tool for improving productivity and efficiency in your team.
With this feature, you can identify any inefficiencies, distractions, or areas that require improvement.
Desklog's Activity feature is designed with the needs of modern businesses in mind.
It is a good feature to track your remote team's activities, providing you with greater flexibility and control over your team's work.
Get access to Desklog today!
Plans & features
Deal terms & conditions
Lifetime access to Desklog

You must redeem your code(s) within 60 days of purchase

All future Business Plan updates

Stack up to 3 codes
Plan 1

All features above included
8 users
Unlimited projects
Automated time tracking
Attendance & timesheet
Project/task time tracking
Billing & invoice
Idle time tracking
Web timer
Offline time tracking
Work/task timeline
Work schedule management
Email notification
Optional screenshot
Absence calendar
IP restriction
Role management
Real-time notification
Reports
Ticket/email support

Plan 2

All features above included
16 users
Unlimited projects
Automated time tracking
Attendance & timesheet
Project/task time tracking
Billing & invoice
Idle time tracking
Web timer
Offline time tracking
Work/task timeline
Work schedule management
Email notification
Optional screenshot
Absence calendar
IP restriction
Role management
Real-time notification
Reports
Ticket/email support

Plan 3

All features above included
25 users
Unlimited projects
Automated time tracking
Attendance & timesheet
Project/task time tracking
Billing & invoice
Idle time tracking
Web timer
Offline time tracking
Work/task timeline
Work schedule management
Email notification
Optional screenshot
Absence calendar
IP restriction
Role management
Real-time notification
Reports
Ticket/email support