Hapi VPN – Lifetime VPN Service
Overview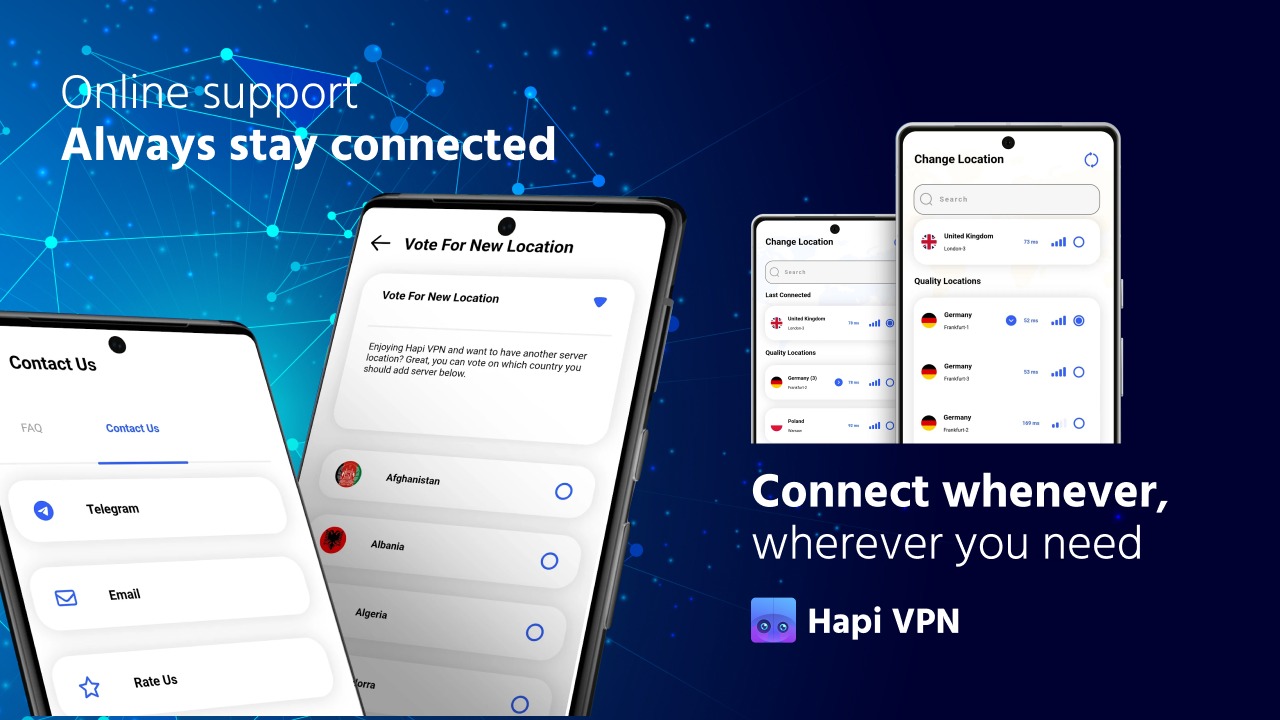 Always stay connected whenever you need and wherever you are.
You can use Hapi VPN to browse the internet faster and more securely.
It helps protect your privacy by encrypting your data and keeping your identity anonymous.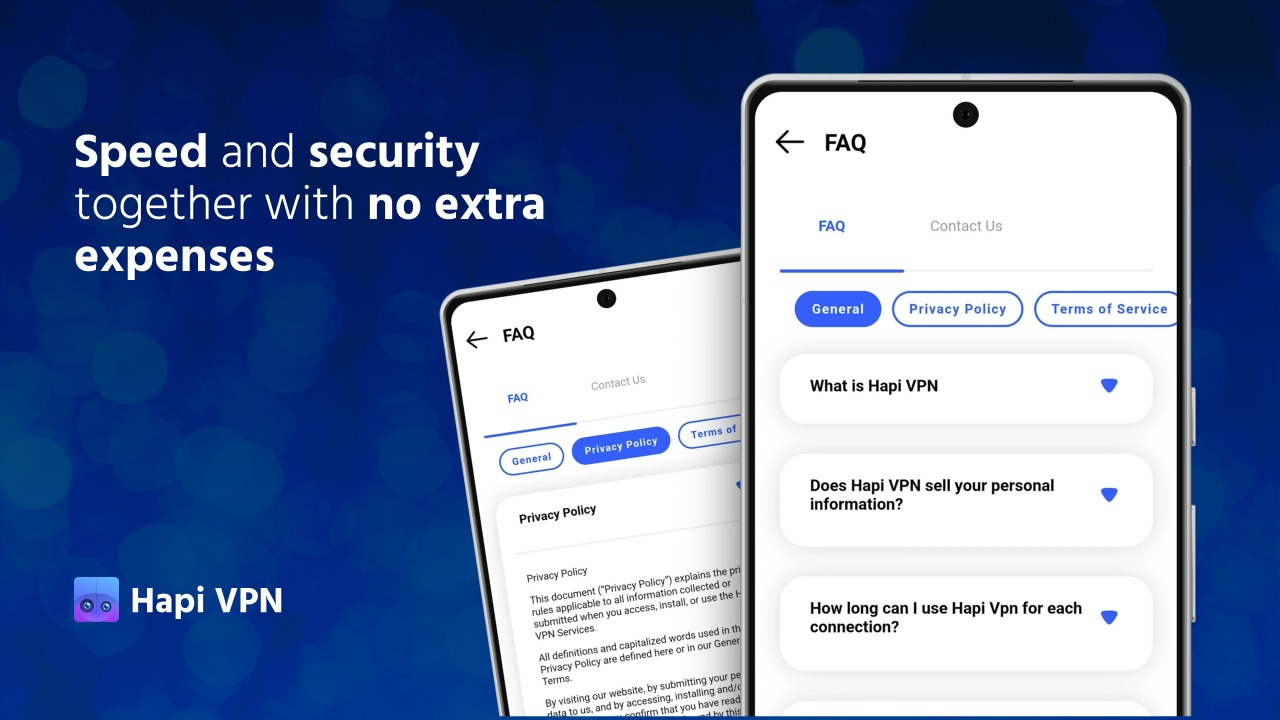 Enjoy speed and security at no extra cost to you.
Hapi VPN also provides a fast and secure connection that you can use for a variety of purposes.
These include protecting your privacy, securing your data, and improving your online gaming and streaming experiences.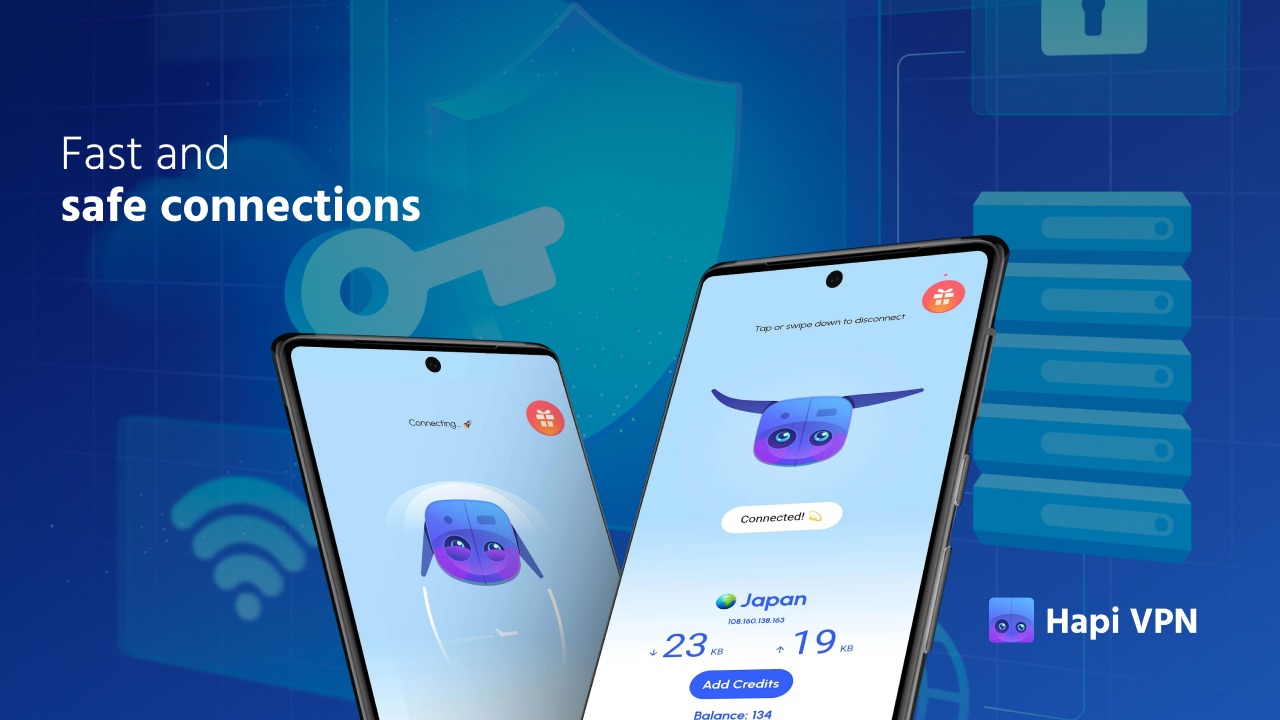 Fast and safe connections come standard with Hapi VPN.
Some key features of Hapi VPN include:
Fast VPN connection speeds
Wide selection of locations to choose from
Ability to hide your identity and browse anonymously
Protection of your privacy when using public WiFi hotspots
Unlimited time, data, and fast speed
No registration or login required to use the app
No data collection or logging of activity
Easy, one-tap connection to the VPN
Simple and user-friendly interface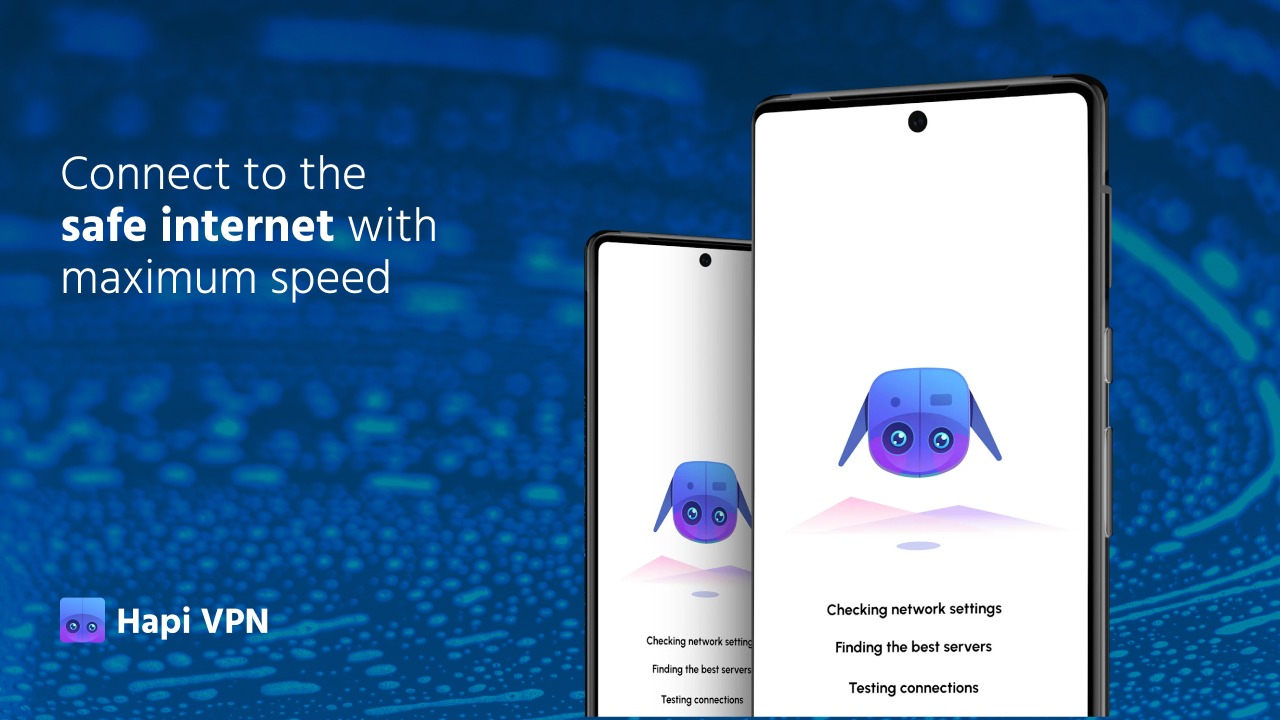 Enjoy blazing-fast internet speed while still maintaining safety and privacy.
Reduce data usage
Android devices often download more ads and trackers than actual content when visiting websites.
By blocking these elements, you can conserve mobile data and improve website loading speeds.
Be cautious of your internet service provider
Your Internet Service Provider can track the websites you visit and how frequently you access them.
This information is stored for extended periods and can be shared with law enforcement, advertisers, and data brokers.
It is unnecessary for your ISP to have this level of insight into your online activity, especially for more personal or private moments
Improved web browsing speed
As you browse the web, you establish connections with thousands of servers daily, many of which belong to advertising and tracking services.
Removing these unnecessary connections can significantly improve page loading speeds.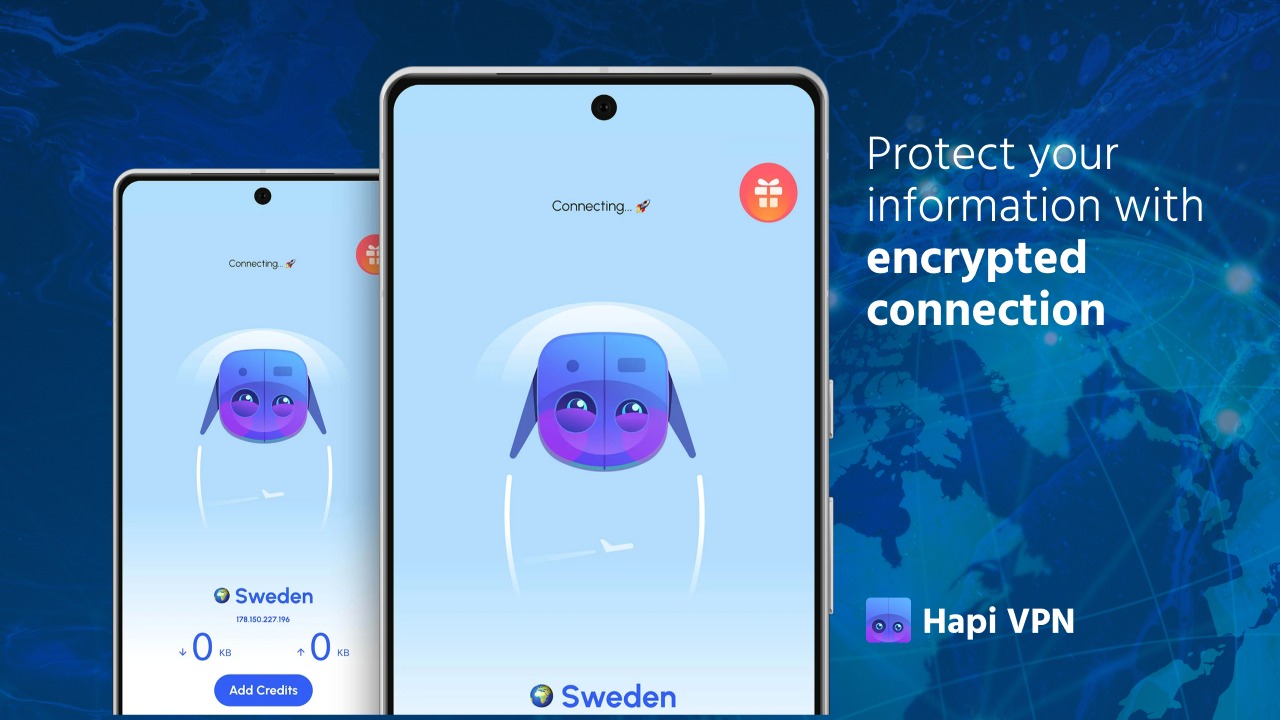 You'll feel as safe as can be knowing your info is protected with Hapi VPN.
Hapi VPN routes your online traffic through a secure encrypted tunnel, making it inaccessible to cybercriminals attempting to steal your private data.
No proxy server or privacy browser offers this level of security.
Get access to Hapi VPN now!
Plans & features
Deal terms & conditions
Lifetime access to Hapi VPN – Lifetime VPN Service

You must redeem your code(s) within 60 days of purchase

All future plan updates

Please note: This deal is not stackable
Specification:
Hapi VPN – Lifetime VPN Service
Hapi VPN - Lifetime VPN Service

Unlimited VPN connection credits
No usage limit
No speed limit
No time limit
Unblock geographically restricted websites
Servers are deployed around the world
Fast and stable connection
Privacy will be well-protected
No registration or configuration required
No root access needed