Logii Anti-Detect Browser – Plus exclusive
No matter what industry you're in, being on the customer-facing side of things can start to feel like Groundhog Day.
When you're answering the same questions repeatedly, it's easy to slip and send an embarrassing email or twenty. ("I did it again. I wrote 'Thanks for reaching out, [INSERT CUSTOMER HERE]' instead of their name.")
If only you could say all the right things, while also saving time and energy on repetitive typing.
Added to wishlist
Removed from wishlist
0
Overview
Watch the demo video of Logii and see how it can help you do multi-account marketing without getting banned.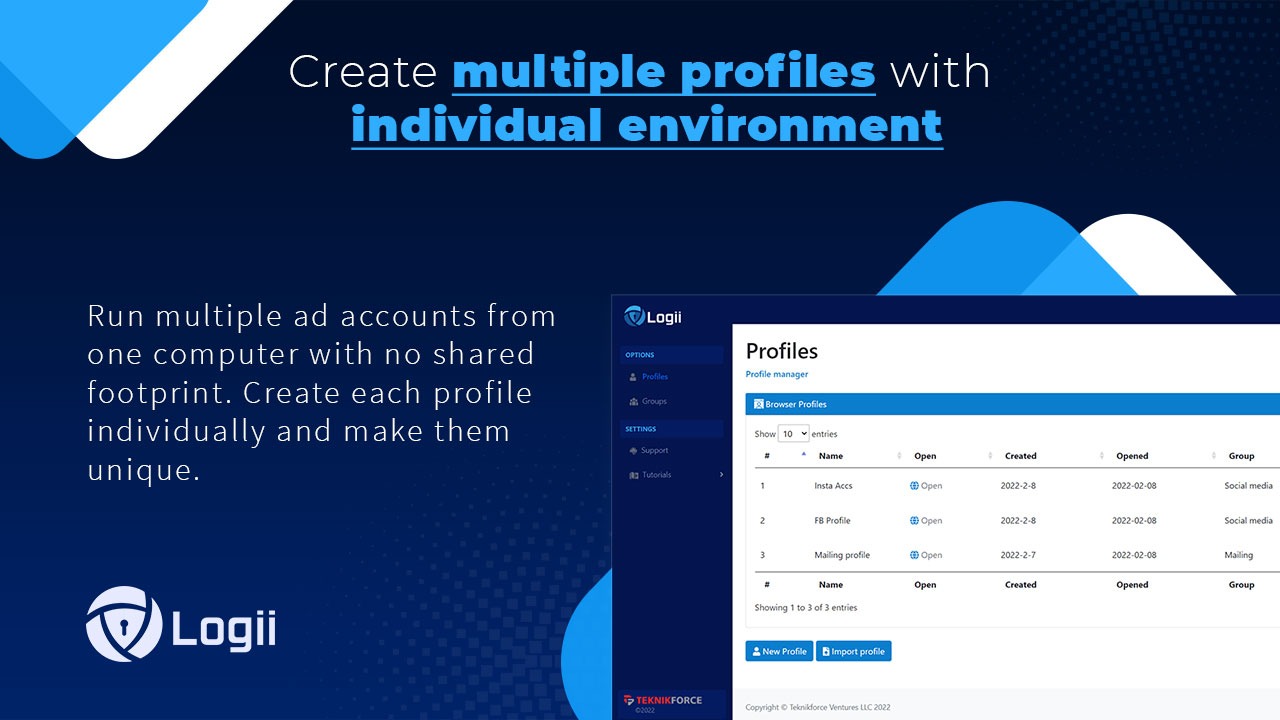 Do multi-account marketing securely and without any worries
With Logii, no need to limit yourself with outreach marketing. It provides 100% protection on all social media sites, forum sites, and blog sites, letting you push your products ahead without any worries of getting banned.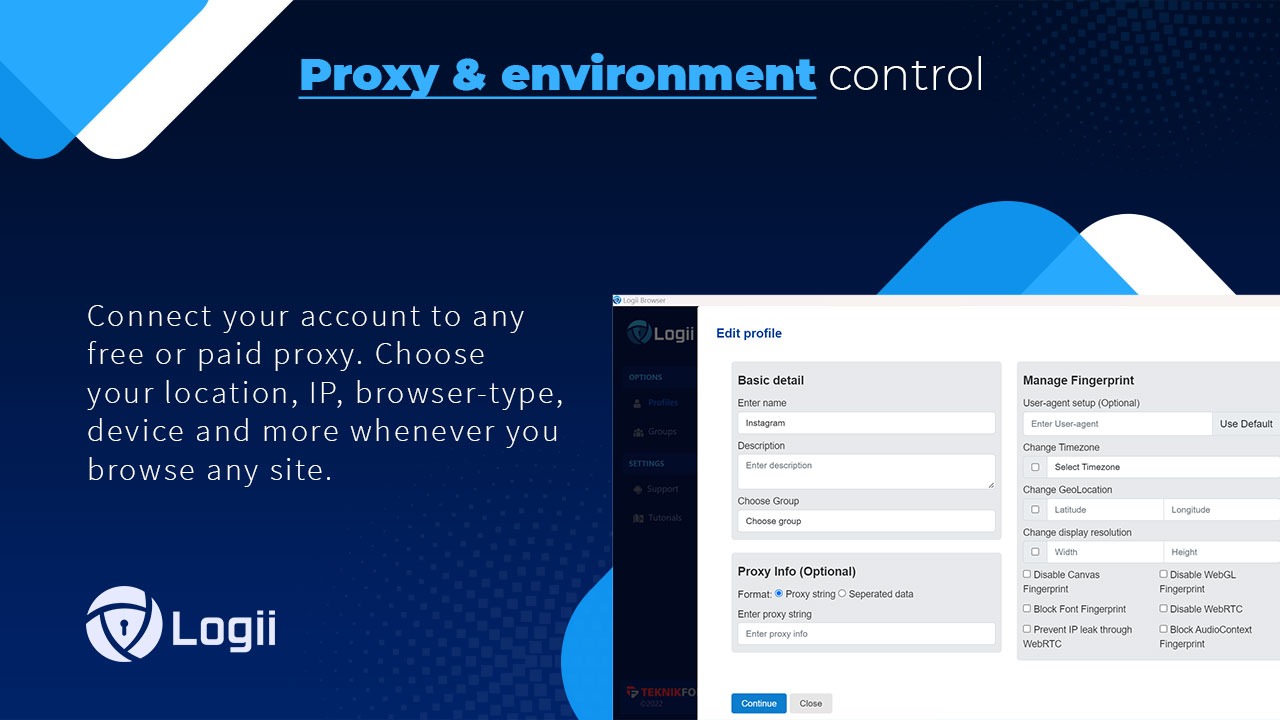 Prevents you from getting fingerprints from big giant sites
Add proxies to your accounts and fully control your browser fingerprints. It allows you to choose your location, IP, browser type, device, and anything else you browse any site. You can use any free or paid proxies. Logii supports both.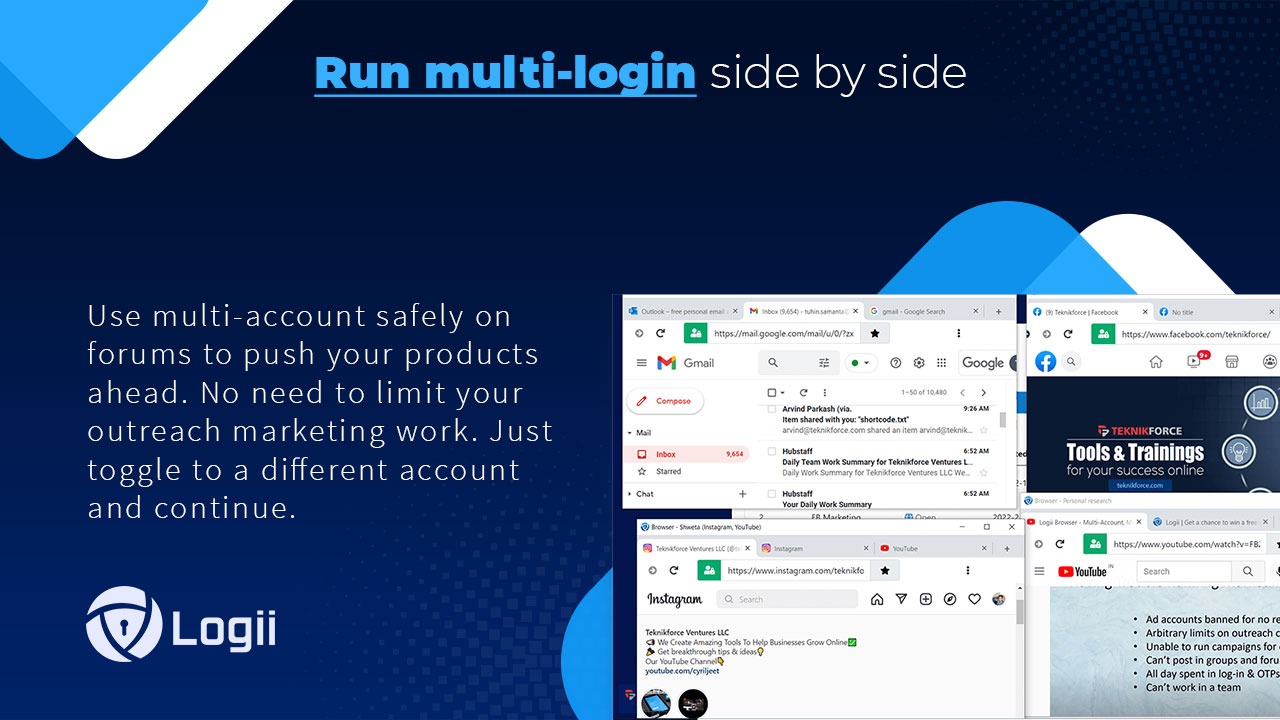 Work on all your ad accounts together, keeping your tabs opened side by side.
Logii allows you to open different tabs together and work on them. You can open each account on separate profiles and open each tab separately. This allows you to organize things in your way and give equal attention to all.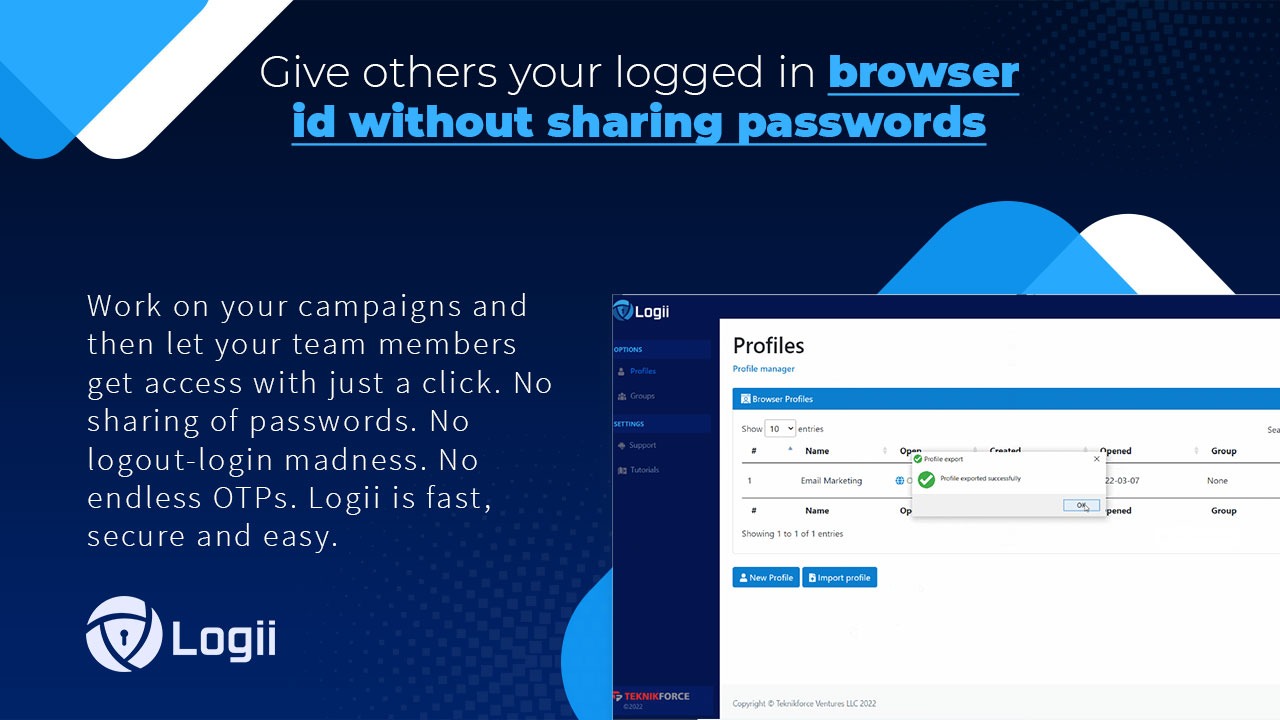 Share your accounts without passwords or OTPs
If you have multiple accounts, you must have faced this issues of logging in and logging out all day. Logii solves this problem. Logii is fast and secure and helps you to share your accounts easily with your friends and colleagues without the need of sharing your passwords or OTPs. All they need to have is a Logii browser. You can easily export your profile and share with them and ask them to import it on their Logii Browser.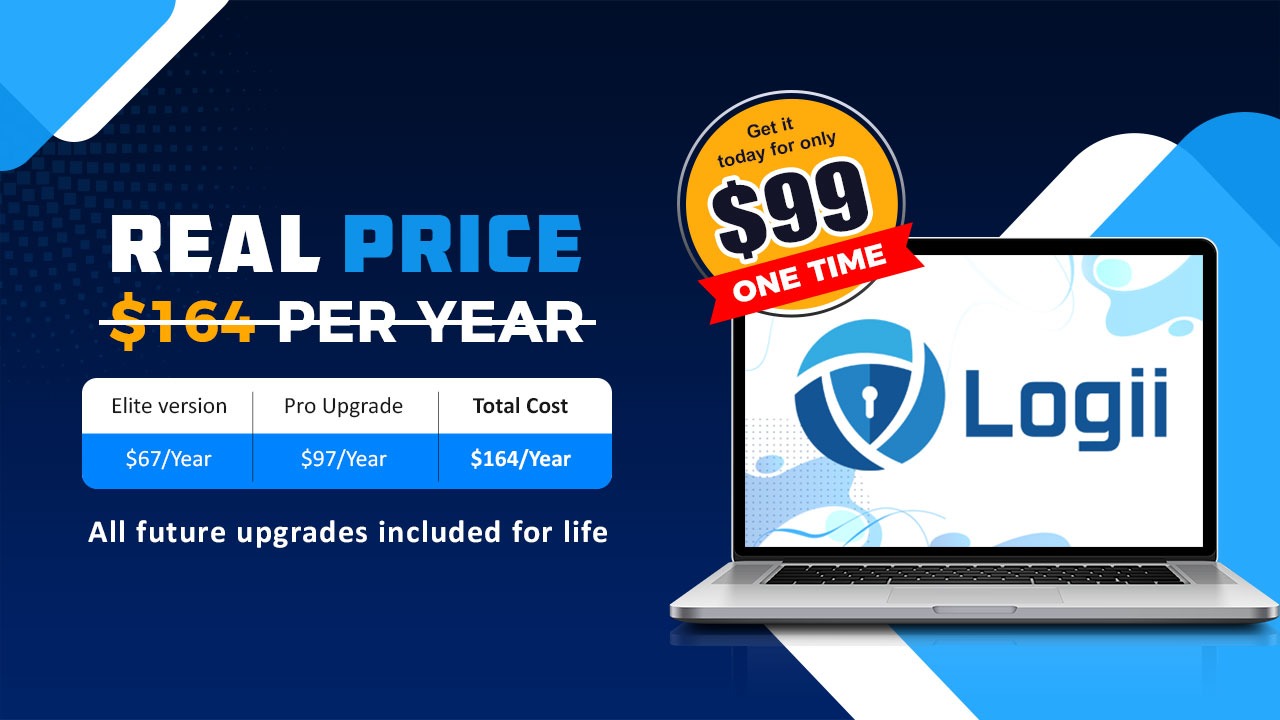 Get Logii at a never-before price
The Logii (Elite + Pro Version) original price was $164 but you're getting it at only $99.
Specialty:
– Perfect for multi account marketing and running multiple ads.
– More affordable than any alternative
– Allows sharing accounts without sharing passwords or OTPs
– It's fast and secure. No login-logout hassles.
– Complete Logii training guide along with tricks to become a marketing professional.
Plans & features
Deal terms & conditions
Lifetime access to Logii Anti-Detect Browser – Plus Exclusive Plan

You must redeem your code(s) within 60 days of purchase

All future Logii Anti-Detect Browser – Plus Exclusive Plan updates

Please note: This deal is not stackable
60 day money-back guarantee. Try it out for 2 months to make sure it's right for you!
Specification:
Logii Anti-Detect Browser – Plus exclusive
Single

Unlimited profiles
Runs on Mac & PC
14 Anti-browser fingerprinting features
Export & import profiles to share with colleagues
24-hour chat support (Mon-Sat)
Lifetime updates free (special limited time offer)

Logii Anti-Detect Browser – Plus exclusive