Notion Template Creator Dashboard
Overview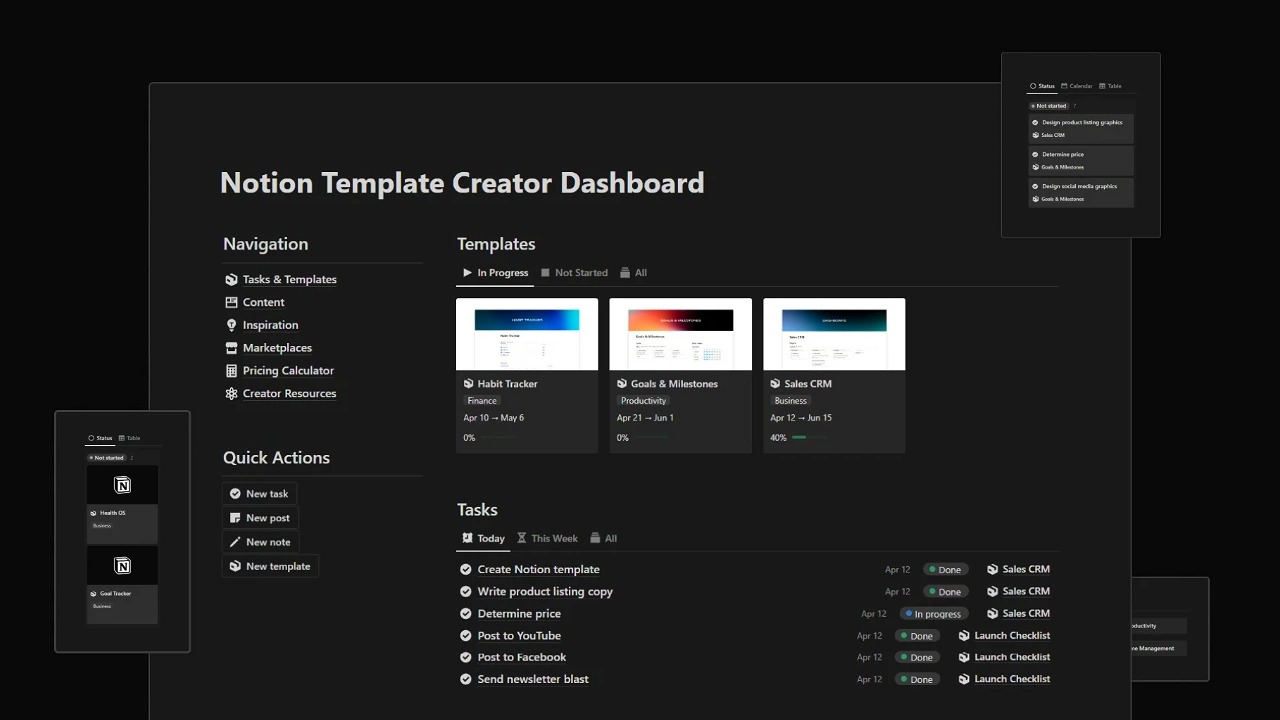 One dashboard to rule them all.
One of the most exciting features of this product is the Notion AI, which helps you brainstorm template ideas quickly and easily.
This saves you time and ensures that you're always creating templates that are in demand.
With this dashboard, you can:
Release templates faster
Organize your work
Create content for social media
Manage your content schedule
Plan your template releases
Save important notes and resources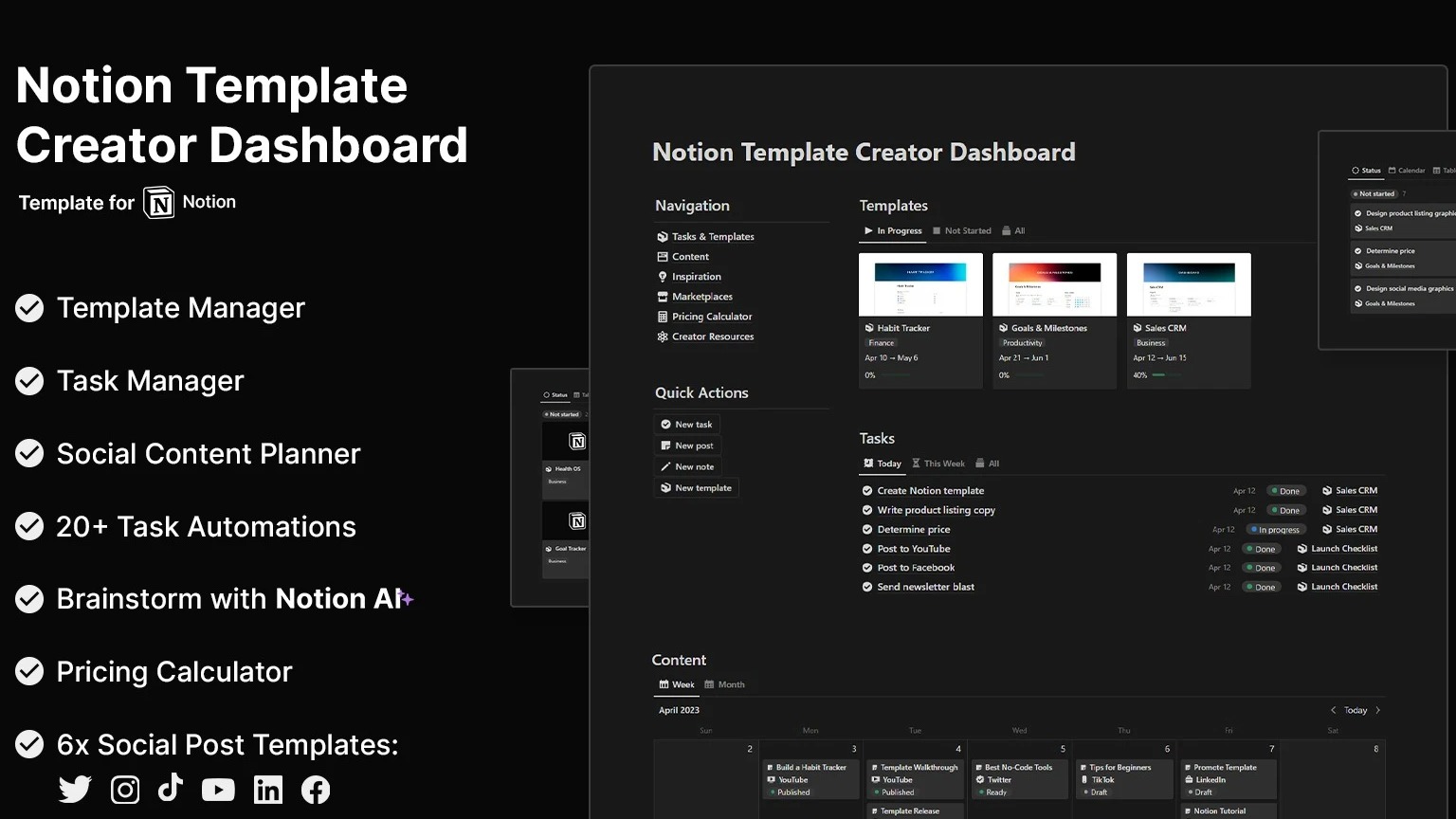 Check out all these wonderful features.
Whether you're a seasoned Notion template creator or just getting started, the Notion Template Creator Dashboard is the perfect tool to help you take your template creation to the next level.
As a Notion creator, you're always trying to balance your product creation and social content.
These two areas are extremely important to your brand, but it can be difficult to work with so many moving parts.
Problems Notion creators face:
Unorganized projects
Losing track of tasks
Not prioritizing well
No social media content schedule
Forgetting important money-making details
The Notion Template Creator Dashboard fixes all of that.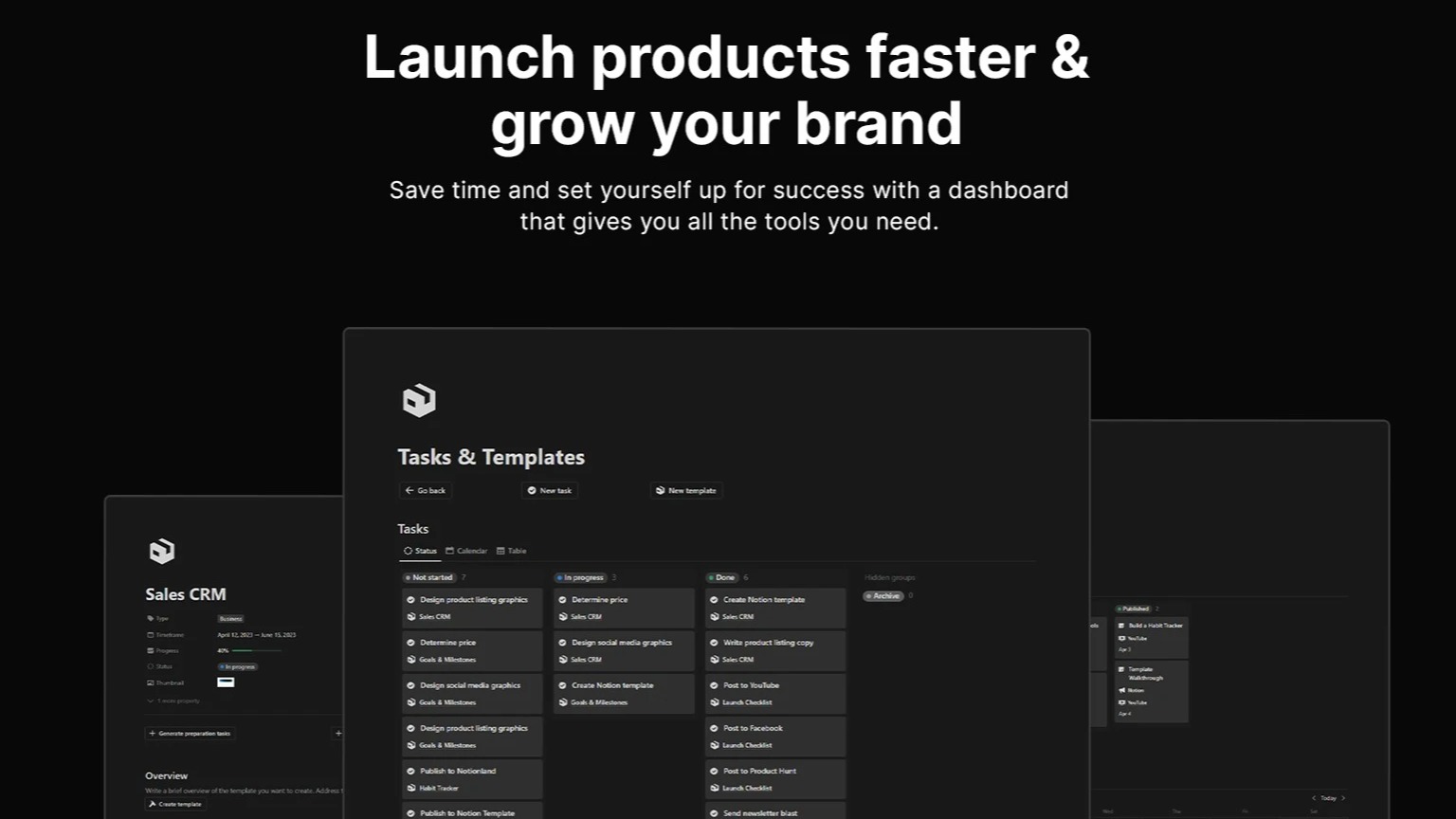 Save time and set yourself up for success with this comprehensive product suite.
What's included:
Template Manager: Save your templates in one place.
Task Manager: Create and prioritize your tasks.
Social Media Content Planner: Plan your daily content for all major platforms.
Notes Database: Your resources, ideas, and inspiration — all in one place.
Pricing Calculator: Easily determine the best price for your products.
6x Social Post Templates: Twitter, TikTok, YouTube, Instagram, Facebook & LinkedIn.
Brainstorming & Inspiration Features: Use Notion AI to never run out of ideas for your templates.
The Best Template Marketplaces: Make sure you're selling everywhere you need to be.
Creator Resources: Curated tools for saving time time and staying organized.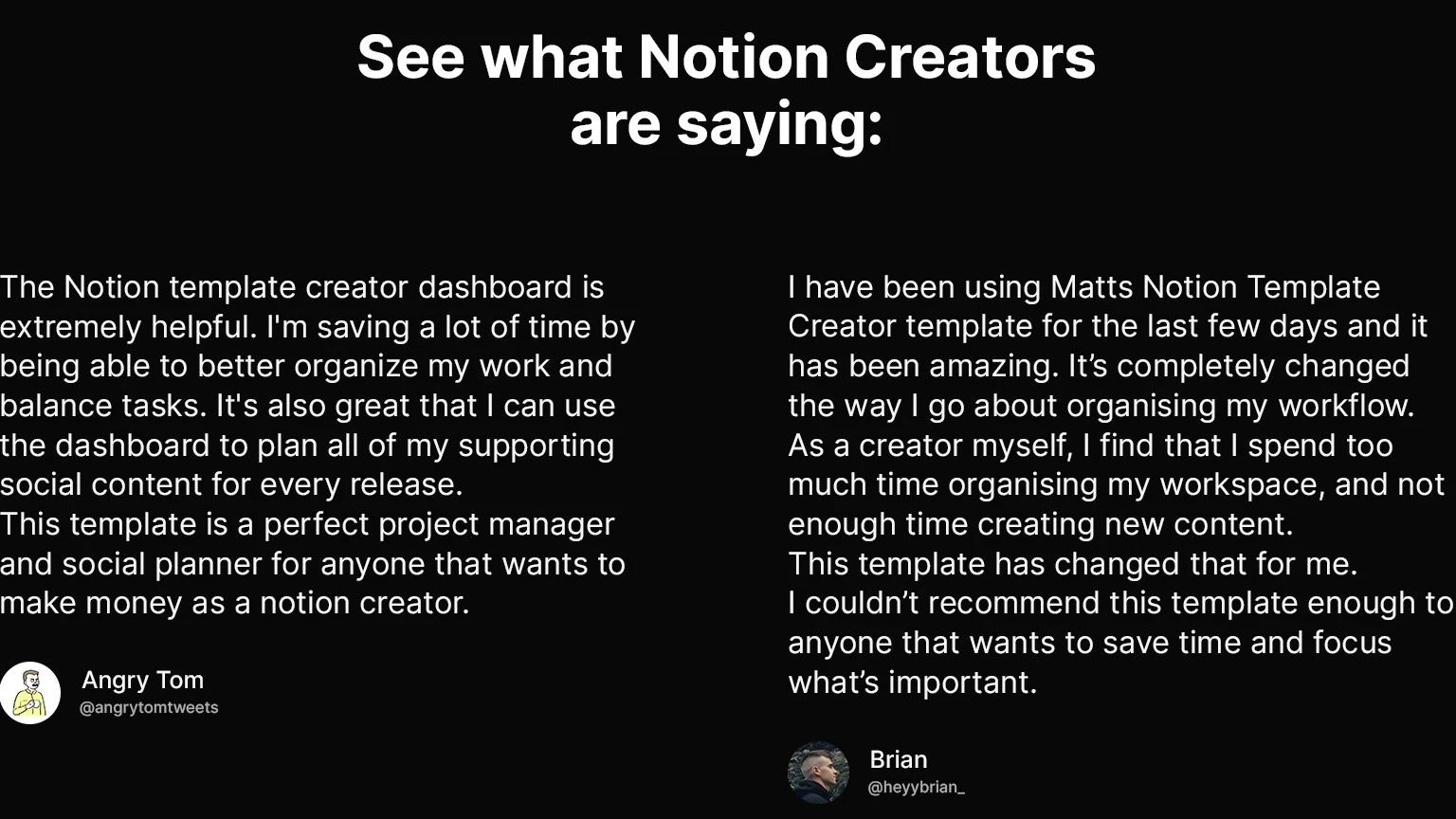 Don't take our word for it — see what some of our satisfied customers are saying.
Get access to the Notion Template Creator Dashboard now!
Plans & features
Deal terms & conditions
Digital download of Notion Template Creator Dashboard

Yours forever if you download and save within 60 days of purchase

This deal is non-refundable
Specification:
Notion Template Creator Dashboard
Notion Template Creator Dashboard

Template manager
Task manager
Social media content planner
Notes database
Pricing calculator
Brainstorming & inspiration features
The best template marketplaces
Creator resources
6x social post templates