Produktly
No matter what industry you're in, being on the customer-facing side of things can start to feel like Groundhog Day.
When you're answering the same questions repeatedly, it's easy to slip and send an embarrassing email or twenty. ("I did it again. I wrote 'Thanks for reaching out, [INSERT CUSTOMER HERE]' instead of their name.")
If only you could say all the right things, while also saving time and energy on repetitive typing.
Overview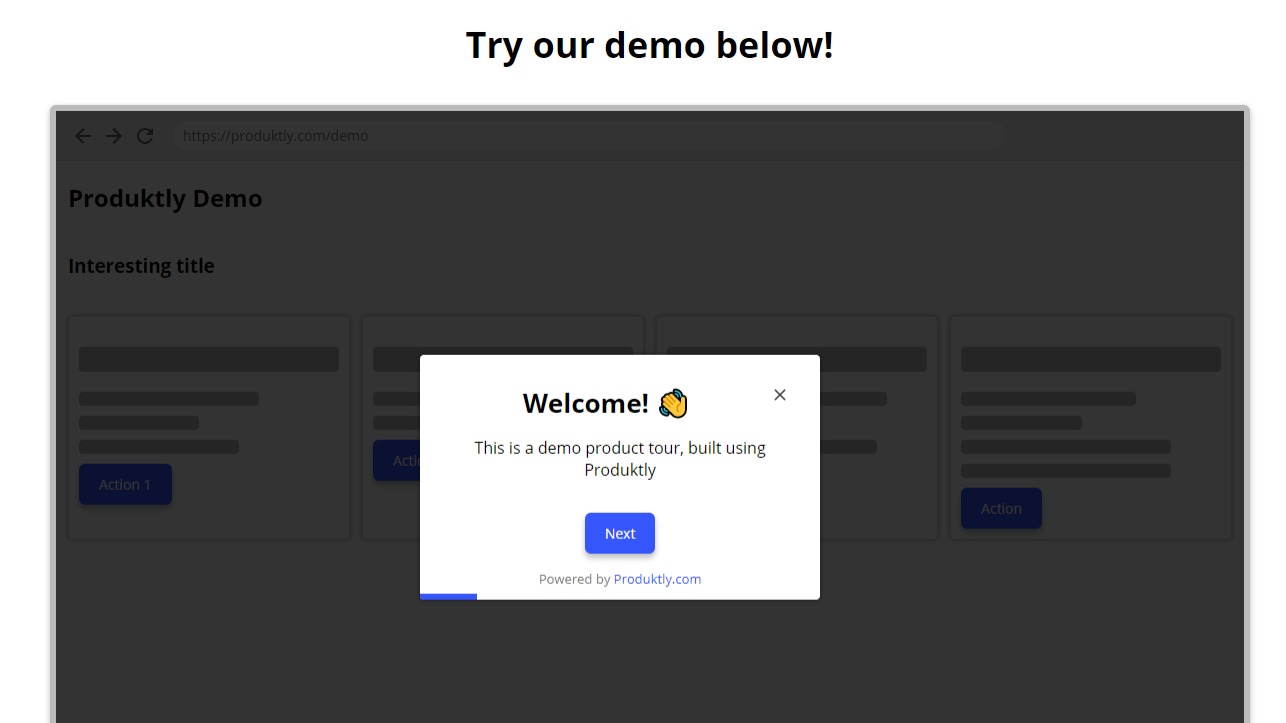 Product tours are engaging and intuitive way to onboard users and help them use your product
See live demo at: https://produktly.com/
Engaging product tours that drive adoption and retention
Interactive and engaging product tours have multiple use cases, such as:
Onboard users with engaging tours to help them understand your product from the start.
Drive feature adoption by showing how to use your awesome product.
Improve retention by proactively guiding users through even the trickiest parts of your product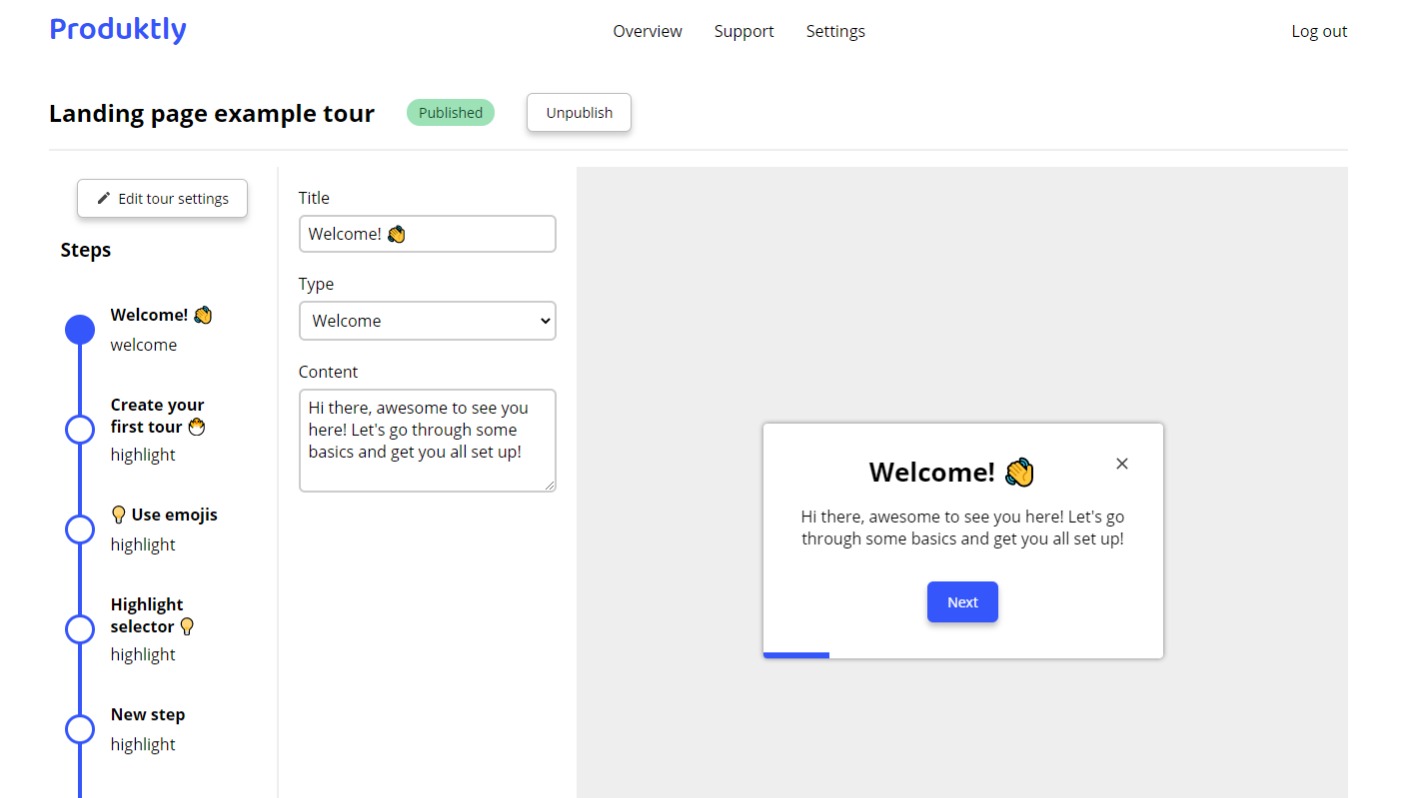 Our no-code editor makes building product tours and checklists a breeze
No coding skills needed
With our no-code editor you can easily build all the product tours and checklists you need. We also provide a chrome extension that you can use to build product tours directly on your own website, and visually preview your product tour as you are building it.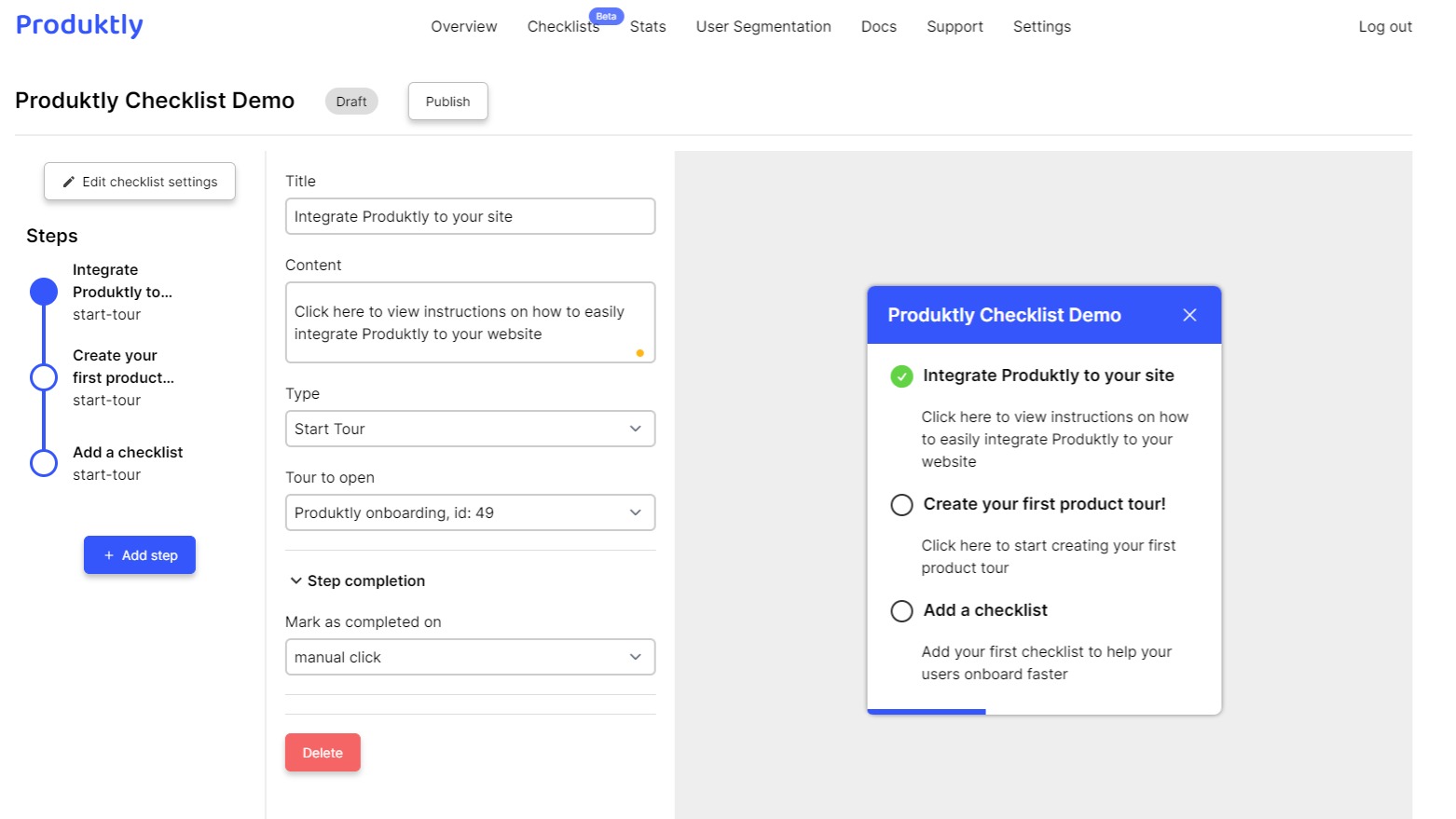 Onboarding checklists that empower your users to succeed from day one
With interactive onboarding checklists you can help your customers to onboard faster, by showing them all that they need to know about your product to succeed.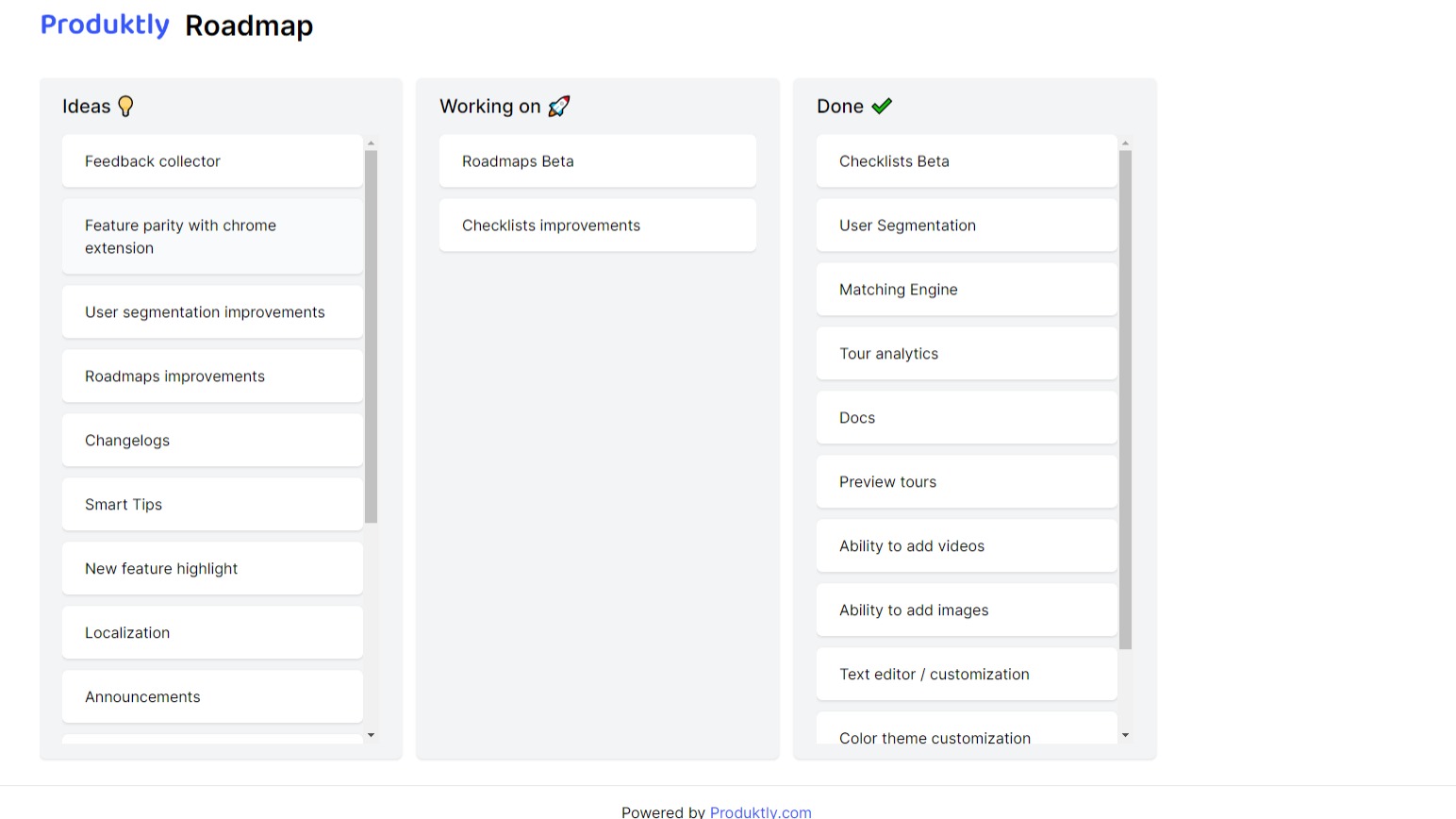 And so much more, our vision is to become a suite of tools that make your software better
Plans & features
Deal terms & conditions
Lifetime access to Produktly Plan

You must redeem your code(s) within 60 days of purchase

All future Produktly Plan updates
60 day money-back guarantee. Try it out for 2 months to make sure it's right for you!
Single

Unlimited product tours
10,000 monthly triggers
Your own branding
Improve your product adoption and retention with product tours and checklists
Unlimited checklists
Each code stacked: 10,000 monthly triggers
If you purchase 25 or more codes, you will get prioritized customer support