Overview
UUKI is a modern community platform where like-minded users can engage in insightful discussions and share content.
With UUKI, creators can build communities for Web3 enthusiasts interested in NFTs, cryptocurrencies, educational courses, and products.
Keep your community organized by creating community pages where you can publish posts or spark discussions.
You can also make money by selling premium content via one-time payments or collecting fees from paying subscribers.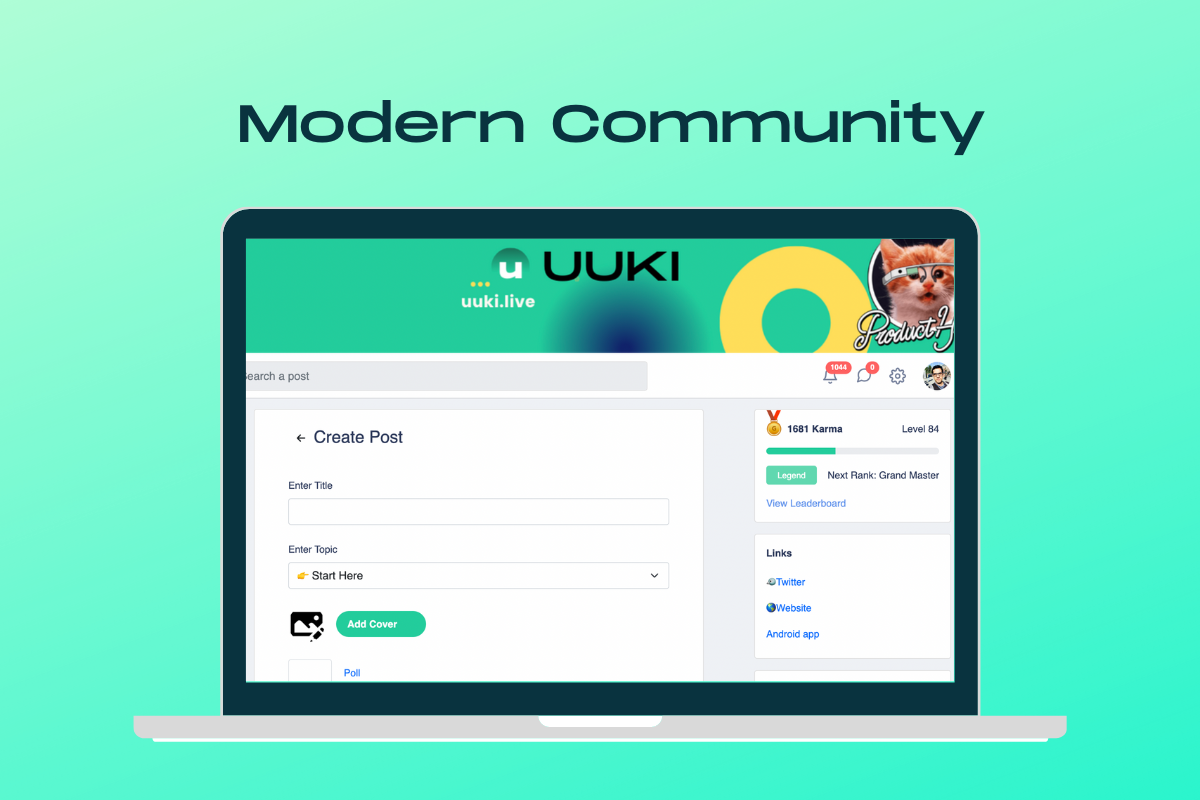 Make a fresh community platform where you can jumpstart conversations by creating posts.
UUKI is built for Web3, so it can integrate with crypto wallets like Metamask—which is a bonus for cryptocurrency owners.
The platform lets creators showcase NFTs minted on blockchains like Ethereum and Polygon. You can even have a community that uses NFT-based membership.
Plus, you'll be able to promote your art collection minted as NFTs and build an online community for dedicated audiences.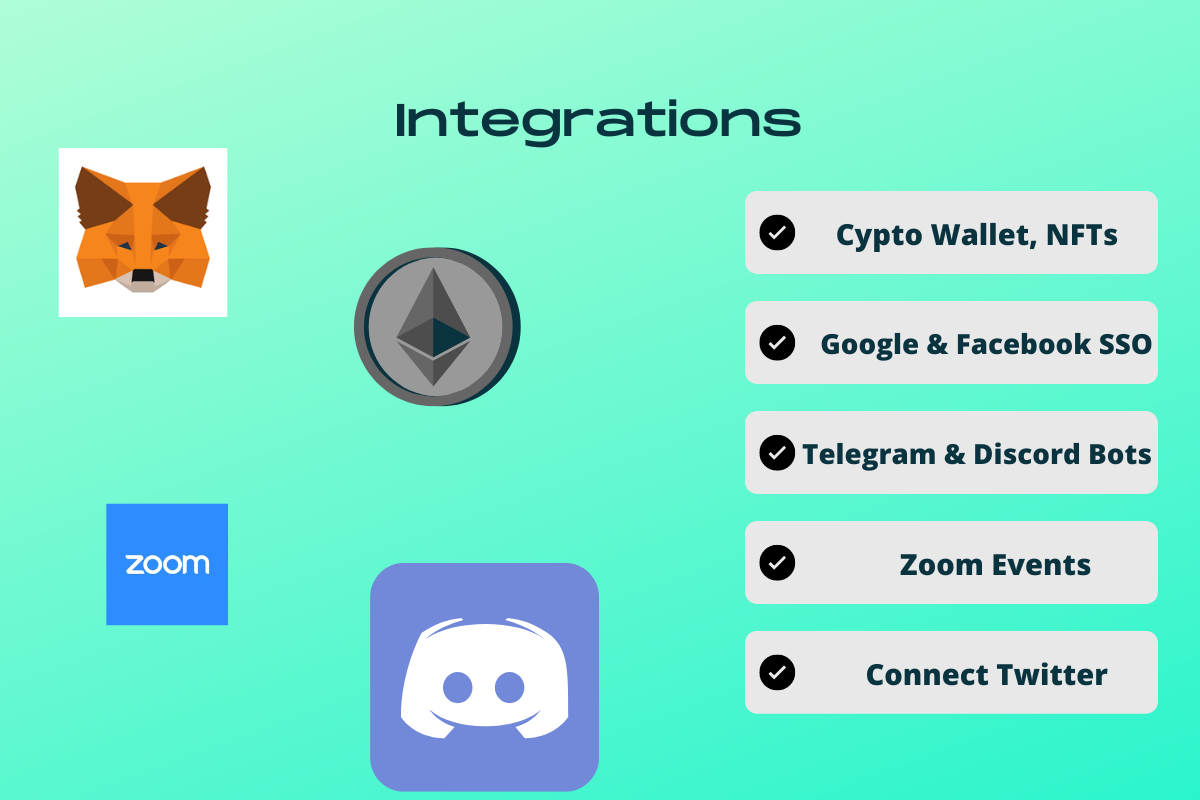 Members can use crypto wallets, showcase NFTs, or opt for NFT-based membership.
You can white-label community pages by adding brand colors, using a custom domain, or integrating directly with your website or product.
And since not all members will have the same interests, you can make discussions public or private to keep conversations on topic.
UUKI also features powerful management and moderation tools to protect against spam, abuse, and harmful posting for safe communities.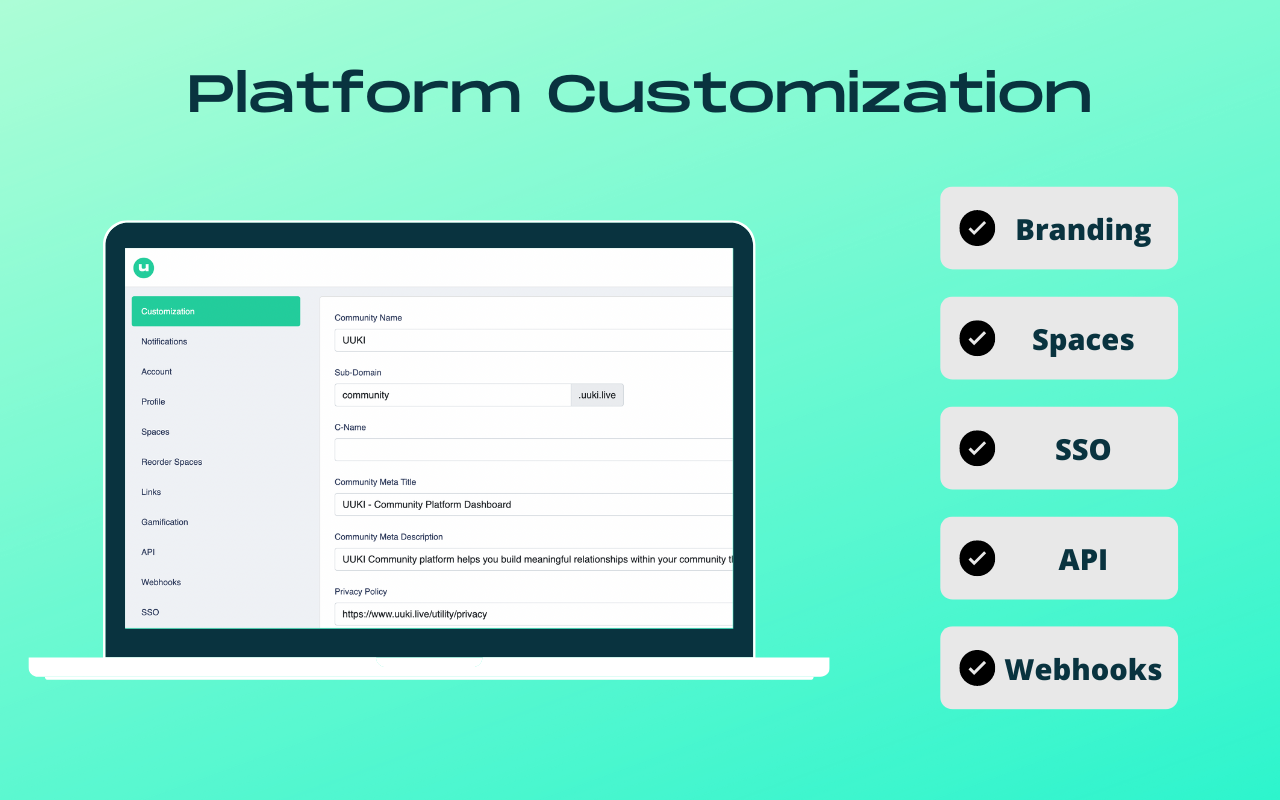 Customize community pages by changing the name, subdomain, font style, or community color.
You can even take advantage of gamified elements like karma, ranks, and leaderboards to celebrate top contributors and show your appreciation.
While UUKI is designed with mobile in mind, you'll be able to access your community on mobile, laptop, tablet, or smart TV.
No matter where you are, UUKI makes sure that you can connect with your community and keep the conversation going.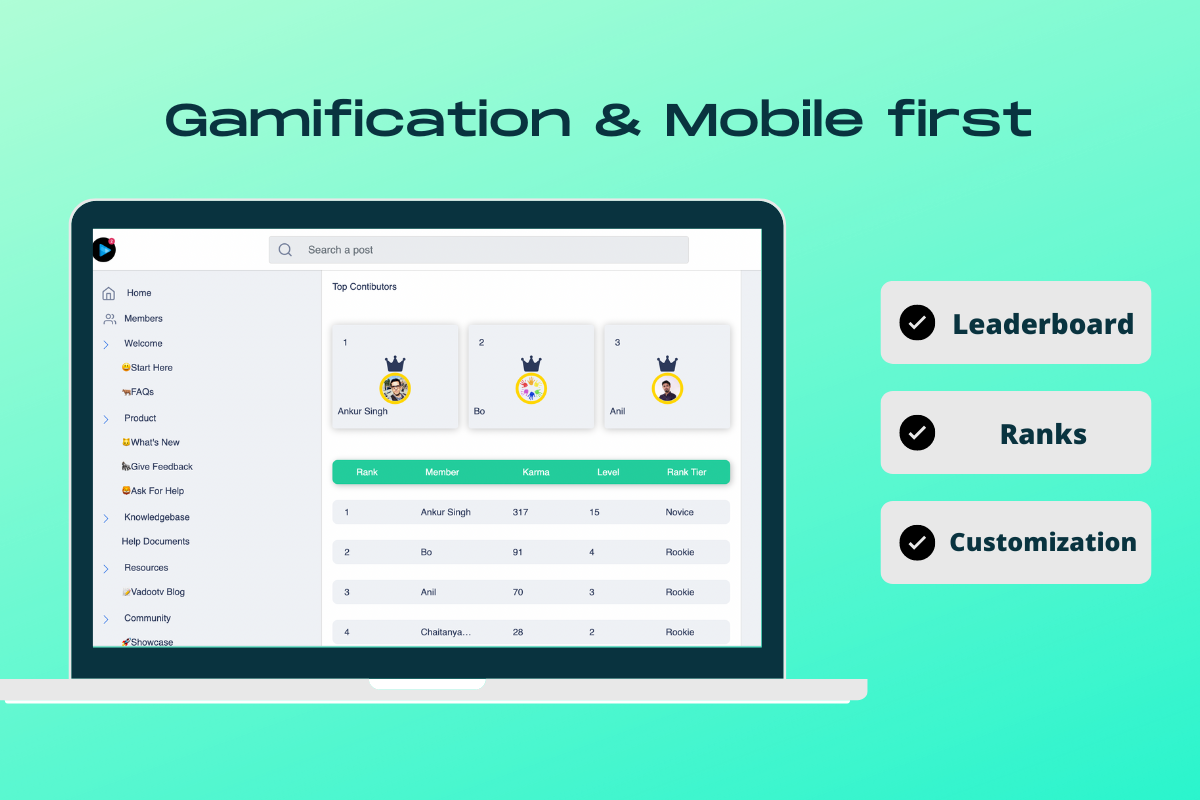 Reward top contributors with gamified elements like leaderboards and ranks!
Creating an online community isn't easy, especially when conversations get taken over by bots or derailed by trolls. ("Guess my crypto hot take really resonated with scammer algorithms.")
UUKI gives you all the tools you need to build a Web3 community, show off your content, engage with your members, and collect payments within one platform.
Build a community and share your interests.
Get lifetime access to UUKI today!
Plans & features
Deal terms & conditions
Lifetime access to UUKI

All future Pro Plan updates

If Plan name changes, deal will be mapped to the new Plan name with all accompanying updates

You must redeem your code(s) within 60 days of purchase

Stack up to 10 codes

Optional add-on: $20 per month, per account, or pay on a yearly basis of $150 per year, per account

Optional add-on details: Includes White-label PWA, Custom SMTP, and a 1% monetization fee

Previous AppSumo customers who purchased UUKI can buy more codes to increase their feature limits

Previous AppSumo customers will be grandfathered into the new feature limits
60 day money-back guarantee. Try it out for 2 months to make sure it's right for you!
Features included in all plans
Unlimited members and storage

Unlimited public spaces

Event management

Moderation and reporting

Profile pages

AI tutor powered by ChatGPT
Single

All features above included
1 community
3 private spaces
3 total moderators and/or admins
5% monetization fees
1 CNAME per community
Remove branding

Double

All features above included
2 communities
5 private spaces
3 total moderators and/or admins
5% monetization fees
1 CNAME per community
Remove branding

Multiple

All features above included
3 communities
7 private spaces
5 total moderators and/or admins
5% monetization fees
1 CNAME per community
Remove branding
Custom CSS and JavaScript
Advanced analytics and moderation

Code 4

All features above included
4 communities
10 private spaces
10 total moderators and/or admins
5% monetization fees
1 CNAME per community
Remove branding
Custom CSS and JavaScript
Advanced analytics and moderation

Code 5

All features above included
5 communities
15 private spaces
20 total moderators and/or admins
2% monetization fees
1 CNAME per community
Remove branding
Custom CSS and JavaScript
Advanced analytics and moderation
API
Webhooks
WordPress SSO

Code 6

All features above included
6 communities
20 private spaces
20 total moderators and/or admins
2% monetization fees
1 CNAME per community
Remove branding
Custom CSS and JavaScript
Advanced analytics and moderation
API
Webhooks
WordPress SSO

Code 7

All features above included
7 communities
25 private spaces
20 total moderators and/or admins
2% monetization fees
1 CNAME per community
Remove branding
Custom CSS and JavaScript
Advanced analytics and moderation
API
Webhooks
WordPress SSO

Code 8

All features above included
8 communities
30 private spaces
20 total moderators and/or admins
2% monetization fees
1 CNAME per community
Remove branding
Custom CSS and JavaScript
Advanced analytics and moderation
API
Webhooks
WordPress SSO

Code 9

All features above included
9 communities
35 private spaces
20 total moderators and/or admins
2% monetization fees
1 CNAME per community
Remove branding
Custom CSS and JavaScript
Advanced analytics and moderation
API
Webhooks
WordPress SSO

Code 10

All features above included
10 communities
40 private spaces
20 total moderators and/or admins
0% monetization fees
1 CNAME per community
Remove branding
Custom CSS and JavaScript
Advanced analytics and moderation
API
Webhooks
WordPress SSO