Webapi.ai – AI chatbot builder
Overview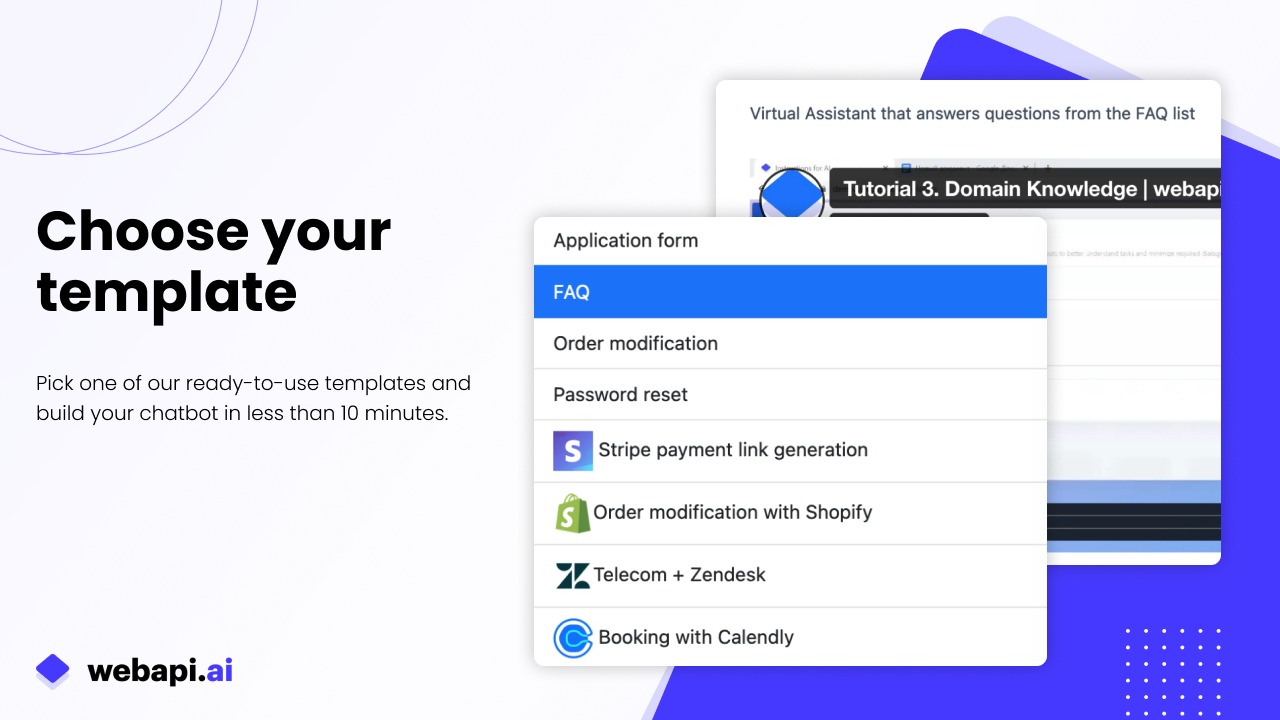 Give instructions in a free-form in the Domain Knowledge section. Copy and Paste your FAQ's.
Our team has created templates with integrations with popular services such as Salesforce, Zoho, Calendly, Stripe, and Zendesk.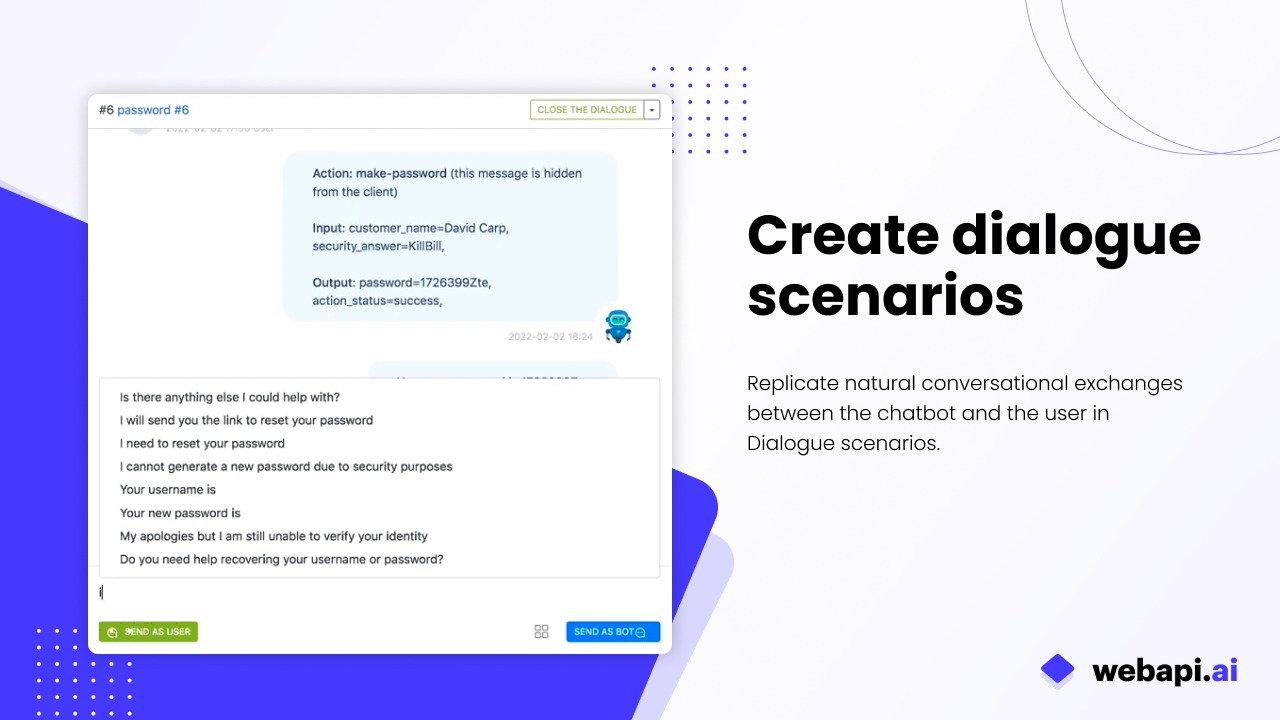 Teach AI how to respond by giving mock dialogue scenarios.
Domain Knowledge is a key starting point to facilitate the learning process of your AI. Write guidelines and instructions, in a free-form e.g. "make sure to accept the valid email address" or "provide answers from the FAQ list only, otherwise, respond beyond the competence", similar to what you would have said to your new manager.
Secondly, replicate natural conversational exchanges between the chatbot and the user in dialogue scenarios. These mock dialogue scenarios will be used to train the AI engine (AILabs AI, GPT-3) and increase the accuracy of responses generated by the AI chatbot in the following conversations.
And thirdly, when it comes to handling a massive database and the FAQ is not enough, API services are needed. Slots and Actions function enables communication with an API to use. It is the job of actions to glean data about the user from the dialogue and pass it along to an API. Integrated prompts can automate emailing and adding new records to the spreadsheets, which are both big-time savers.
Integrate your API or use our built-in APIs.
You can give free-form instructions, FAQs and provide sample dialogue scenarios to teach an AI chatbot.
Service can also communicate with your API for sending and retrieving complex information such as unique order details, customer payment information, and many more.
Integrate your chatbots with popular channels.
Seek a demo on webapi.ai and try this out. Have questions or would like to have a customized solution? Then book a 30-minute meeting with our team.
Get annual access today!
Plans & features
Deal terms & conditions
1 Year of access to Webapi.ai AI chatbot builder

You must redeem your code(s) within 60 days of purchase

1 Year of plan updates

Please note: This deal is not stackable
Specification:
Webapi.ai – AI chatbot builder
Single

Up to 5,000 bot responses & actions total
Up to 1000 words in Domain Knowledge
Does not require training an AI model before using
Includes individual consultation and recommendations
Unlimited administrators and support agents