Overview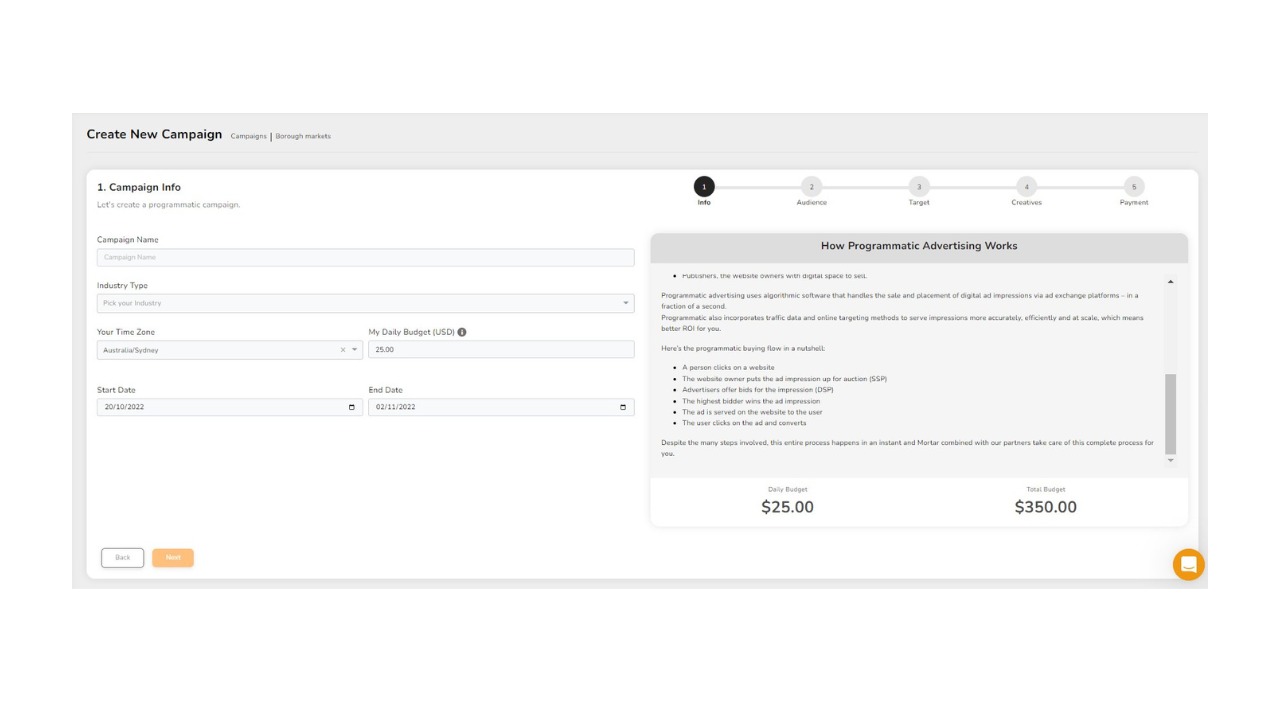 Easily create new digital media campaigns with Mortar AI.
Create your own programmatic digital media campaigns.
Ensure they're targeted at the ideal audience and with no wastage.
What does this mean?
It means no agencies, no set-up fees, and no more wasting money on ineffective campaigns.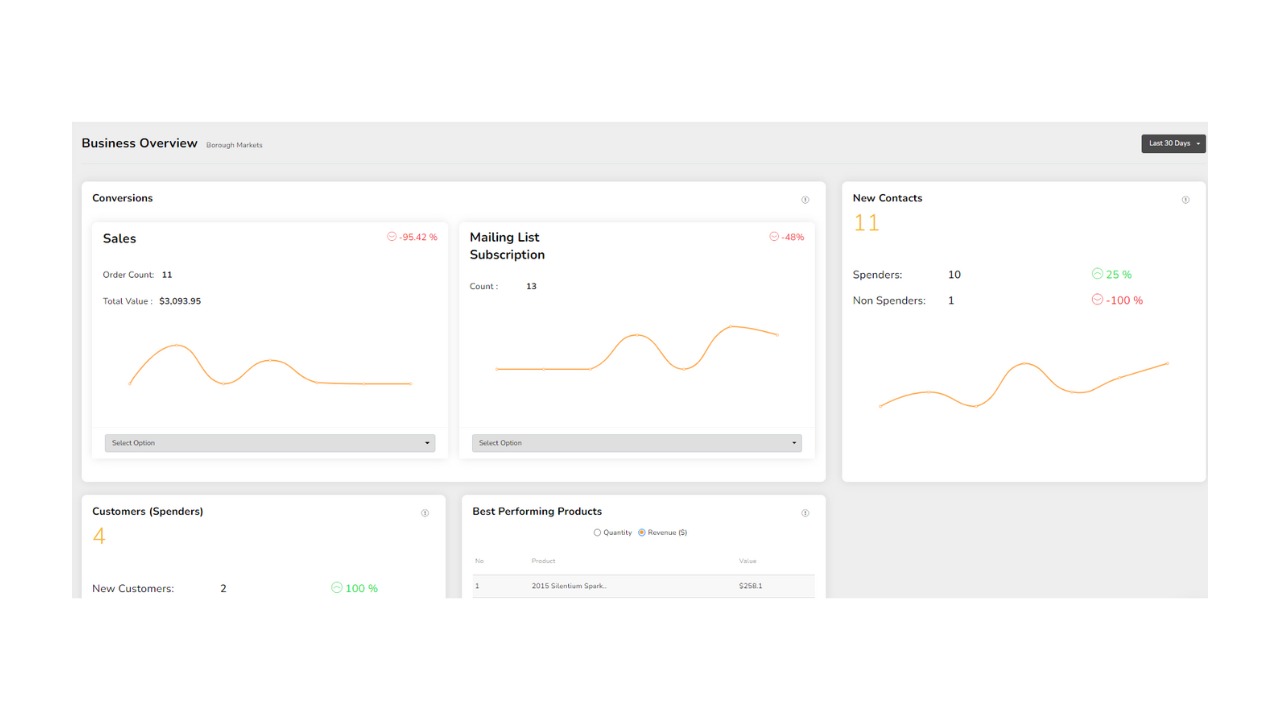 You'll be able to see your business overview at a glance and in real-time with Mortar AI.
Enjoy a comprehensive overview of all of your data.
We clean, analyze, and unify all of your fragmented data onto one easy-to-use dashboard in real-time.
Seeing is believing, after all.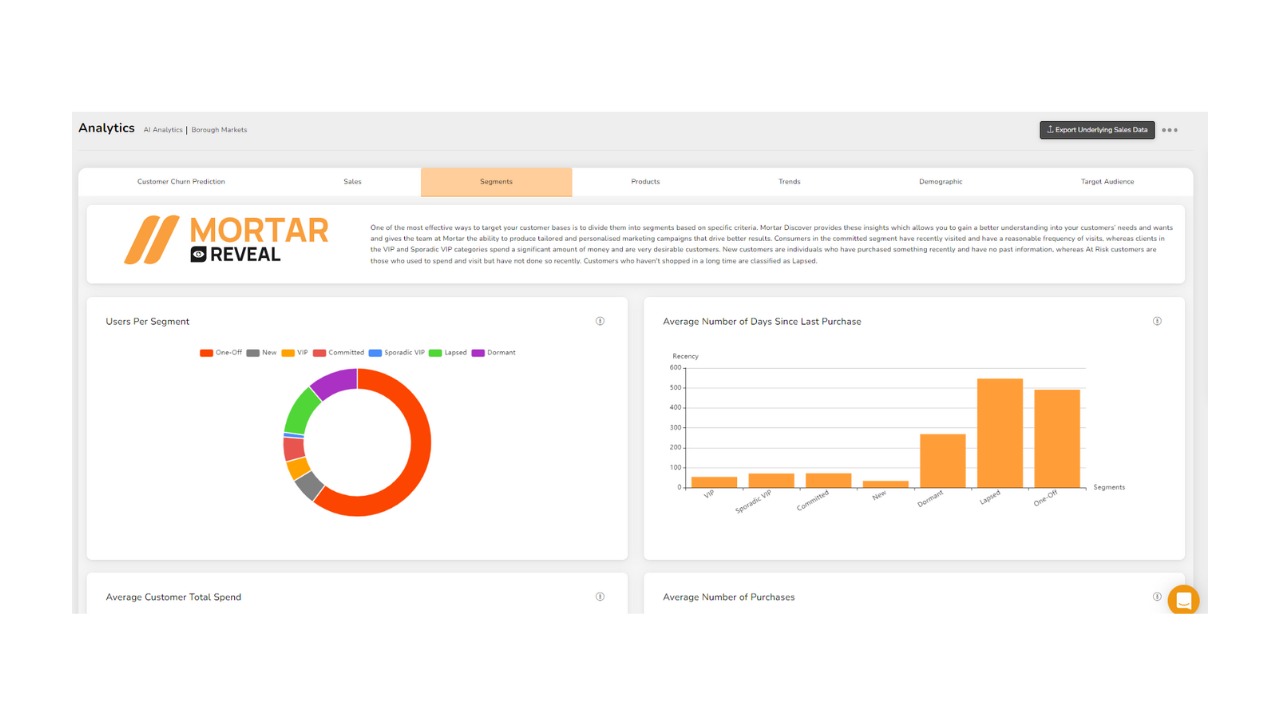 Powerful customer segmentation is a key feature that makes up Mortar AI.
Powerful customer segmentation is just one of the many benefits you'll enjoy having access to.
All data — including financial, social, CRM, web and eCommerce — is consolidated before it is cross referenced with your sales data.
This will reveal comprehensive and informative new insights, including top spenders, new customers, at-risk customers, etc.
It's valuable information since it will enable you to ensure you send the right message to the right person at the right time.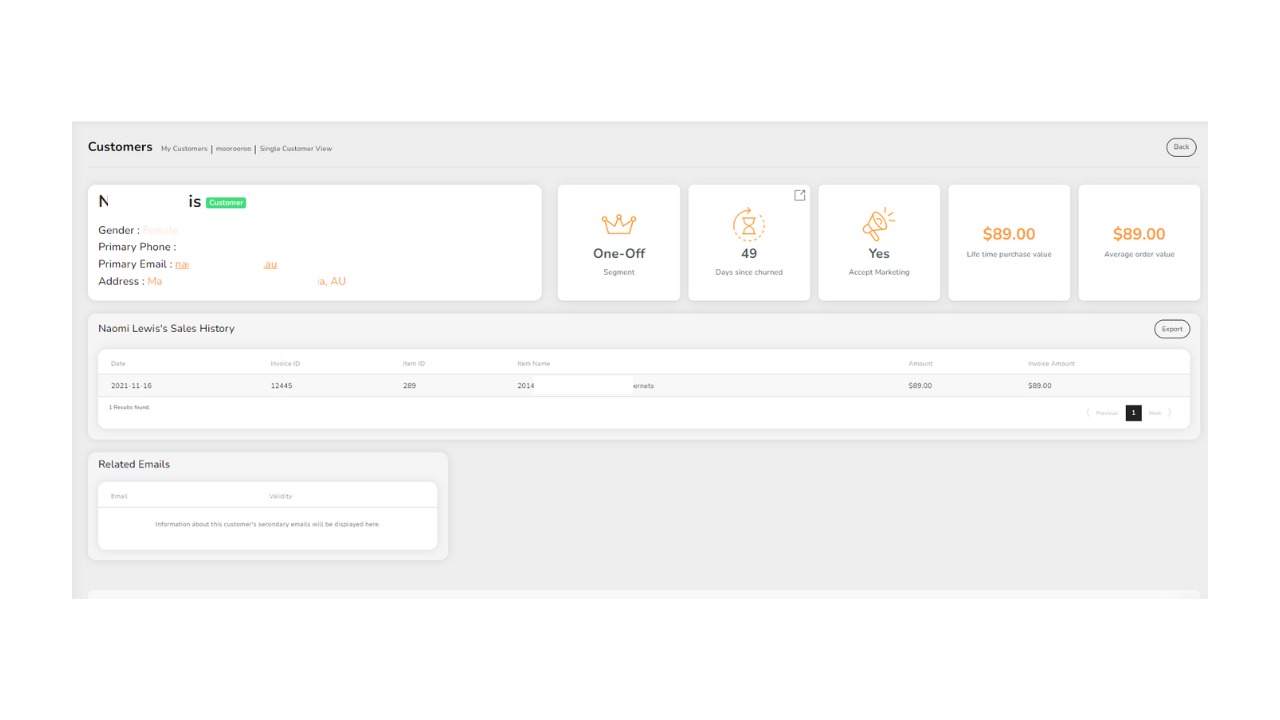 Need to get more granular? Check out the single view of customer for more focused analysis.
Zero in on a particular customer to gain additional insights and more detailed analysis.
A single view of all of the data you have on each of your customers is the key to doing this.
That way, you can see exactly how involved they are in your business.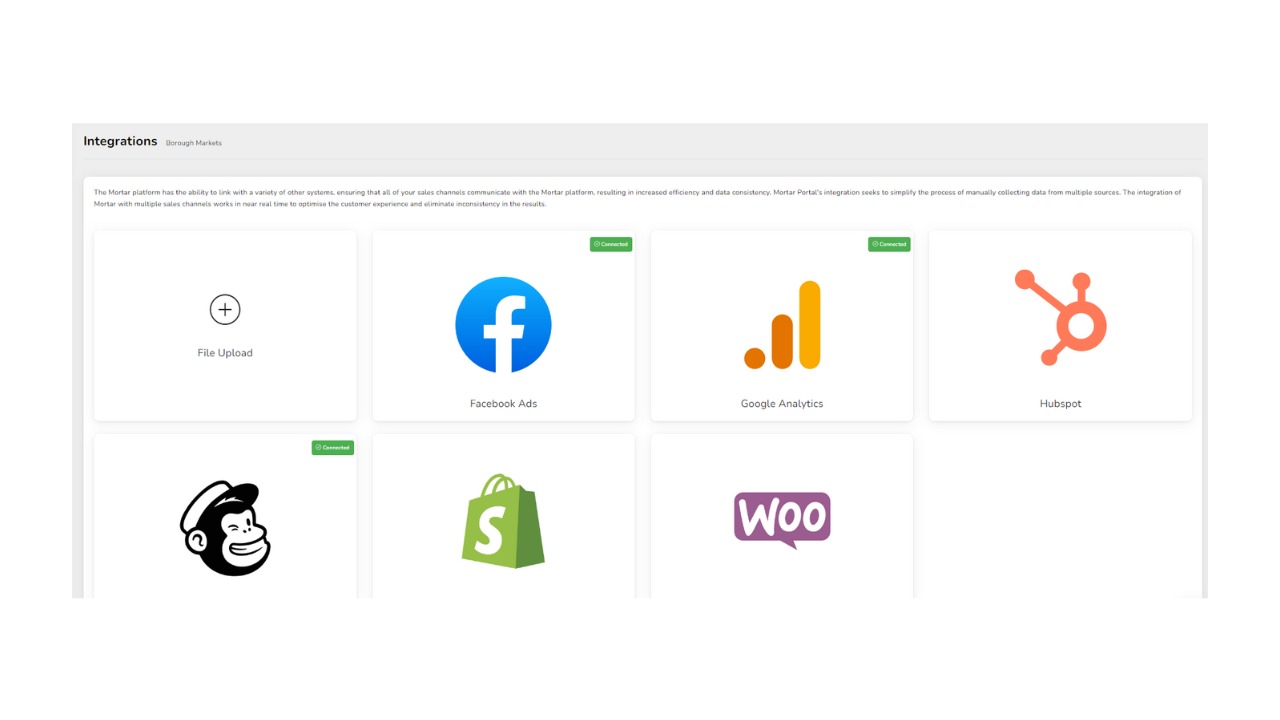 Mortar AI is proud of our extensive integrations list that features other top tools and products.
Connect your data from multiple sources.
We offer extensive integrations with some of the most popular tools and apps out there in the industry today.
What are you still waiting for?
Get access to Mortar AI now!
Plans & features
Deal terms & conditions
1 Year of access to Mortar AI

You must redeem your code(s) within 60 days of purchase

1 Year of Professional Plan updates

Please note: This deal is not stackable
Premium Plan

Create your own programmatic digital media campaigns
Clean and reformat your data to make it marketing-ready
Enhance your data to add value
Remove duplicates and find relationships in your data
Visualize your data in a single dashboard
Visualize the AI insights that our analytics engine created for you
Slice and dice your customer data using an advanced query engine
Find your ideal target market based on your industry data
Find your churning customers and win them back