Overview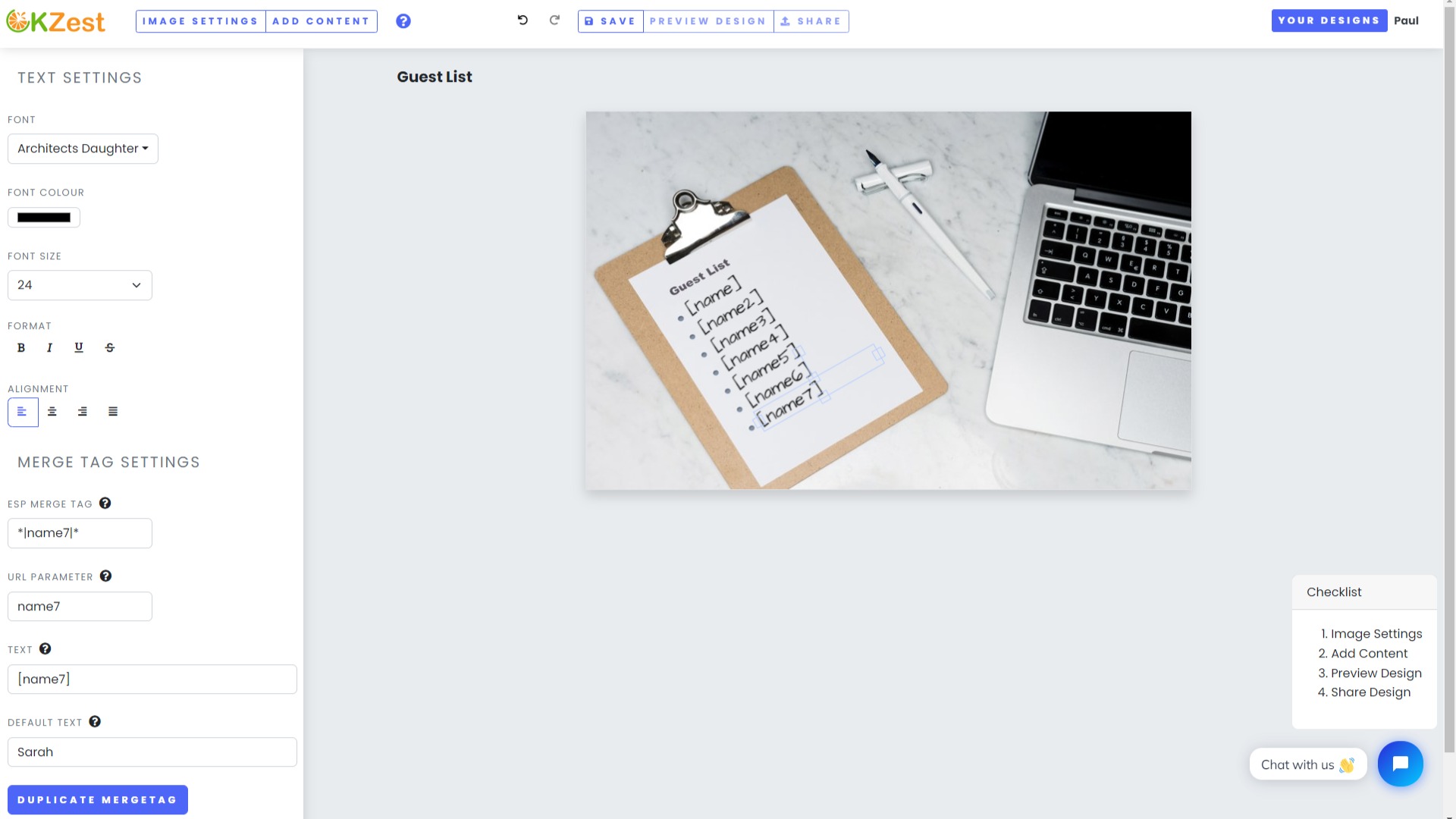 Include multiple merge tags in images.
You can add multiple merge tags in images.
Merge tags can be added in any format to meet the requirements of any email service provider (such as AWS, Klaviyo, MailChimp, SendGrid, and others).
Creating personalized images is easy:
Define the size of the image
Upload an image (or use a color background)
Add text
Add merge tags (any format, so will work with any ESP)
Define fallback text (used when you don't have data for the recipient, e.g. first name)
Preview the image with test text
Copy the HTML IMG tag into your email or website
OKZest is credit-based:
1 credit = 1 generated image
Get 10,000 credits per month
Opt-in to auto-purchase additional credits (these never expire)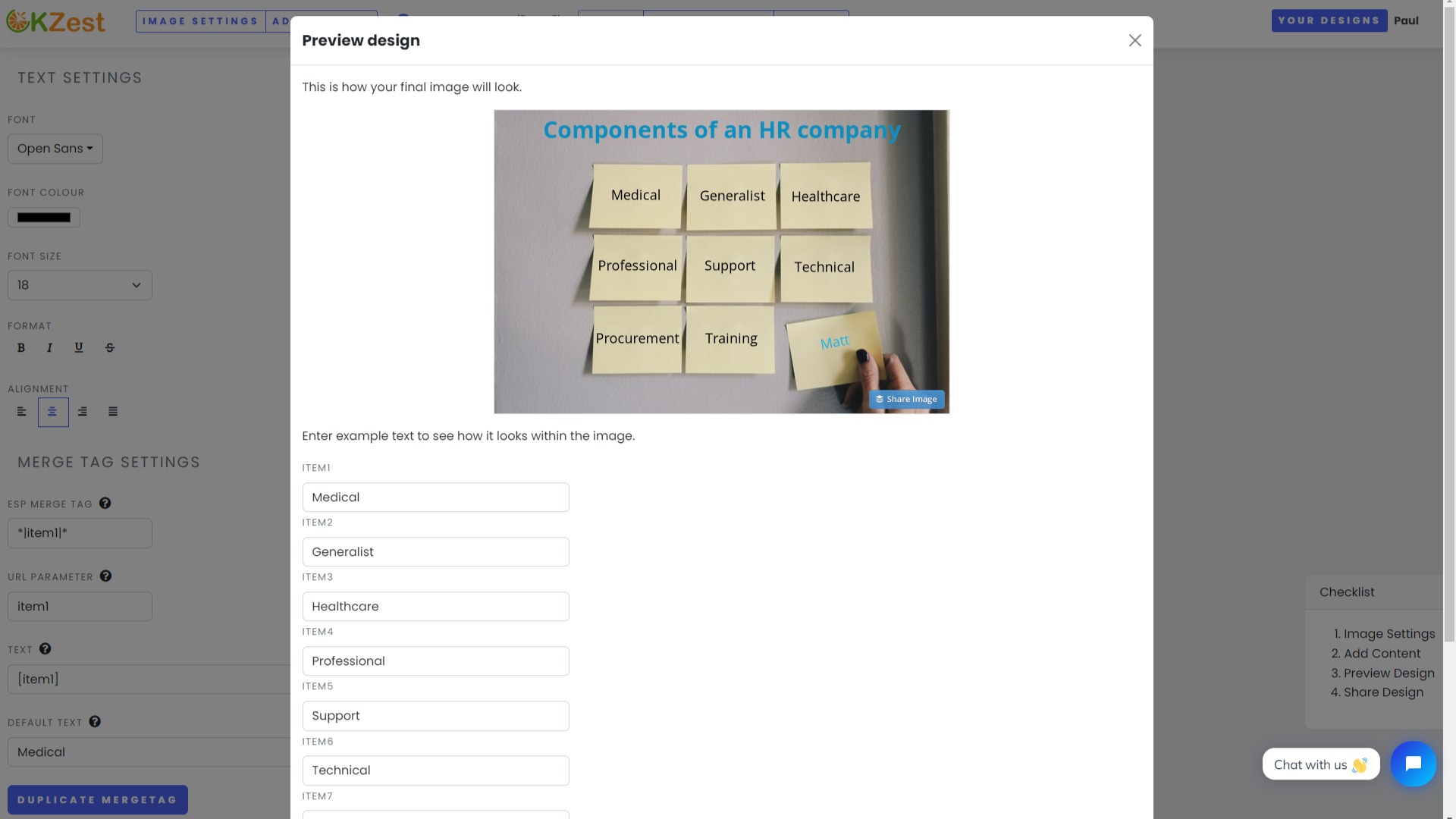 Preview your design and enter text to see how it fits.
The preview page allows you to see how the design will look with text.
It will display the default text that you set in the design page.
You can also type values and see the image update.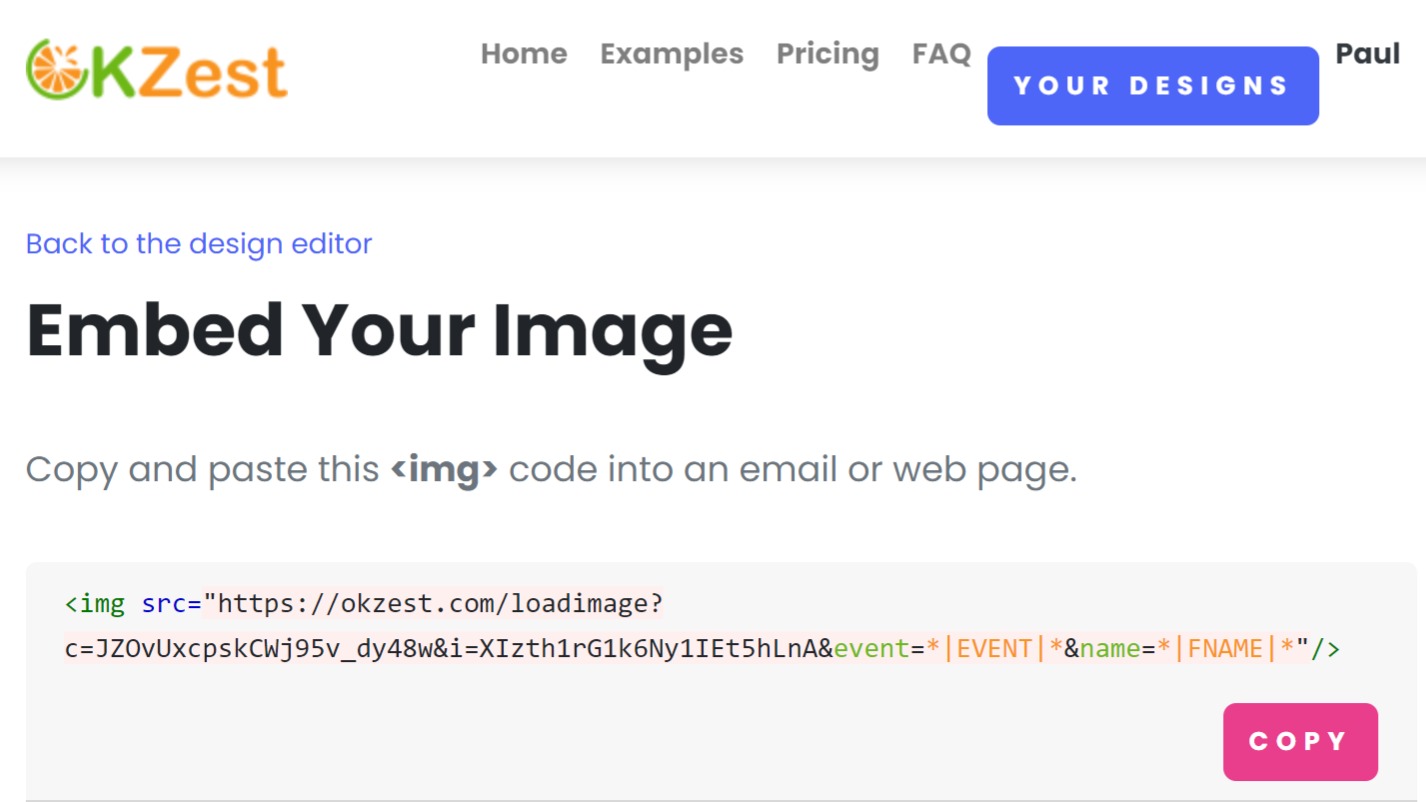 Just copy and paste the generated code into the email or website where you want the image to be displayed.
You are given an HTML-based IMG embed code for each image. This can be copy and pasted into any HTML source, such as an email or website.
The URL contains variables (merge tags) which get substituted for real data (such as customer name or product name) when the image is delivered.
If you have defined fallback text for the merge tags, that text will be displayed when needed – e.g. when you do not have the first name of someone in your email list.
See our documentation on sharing images.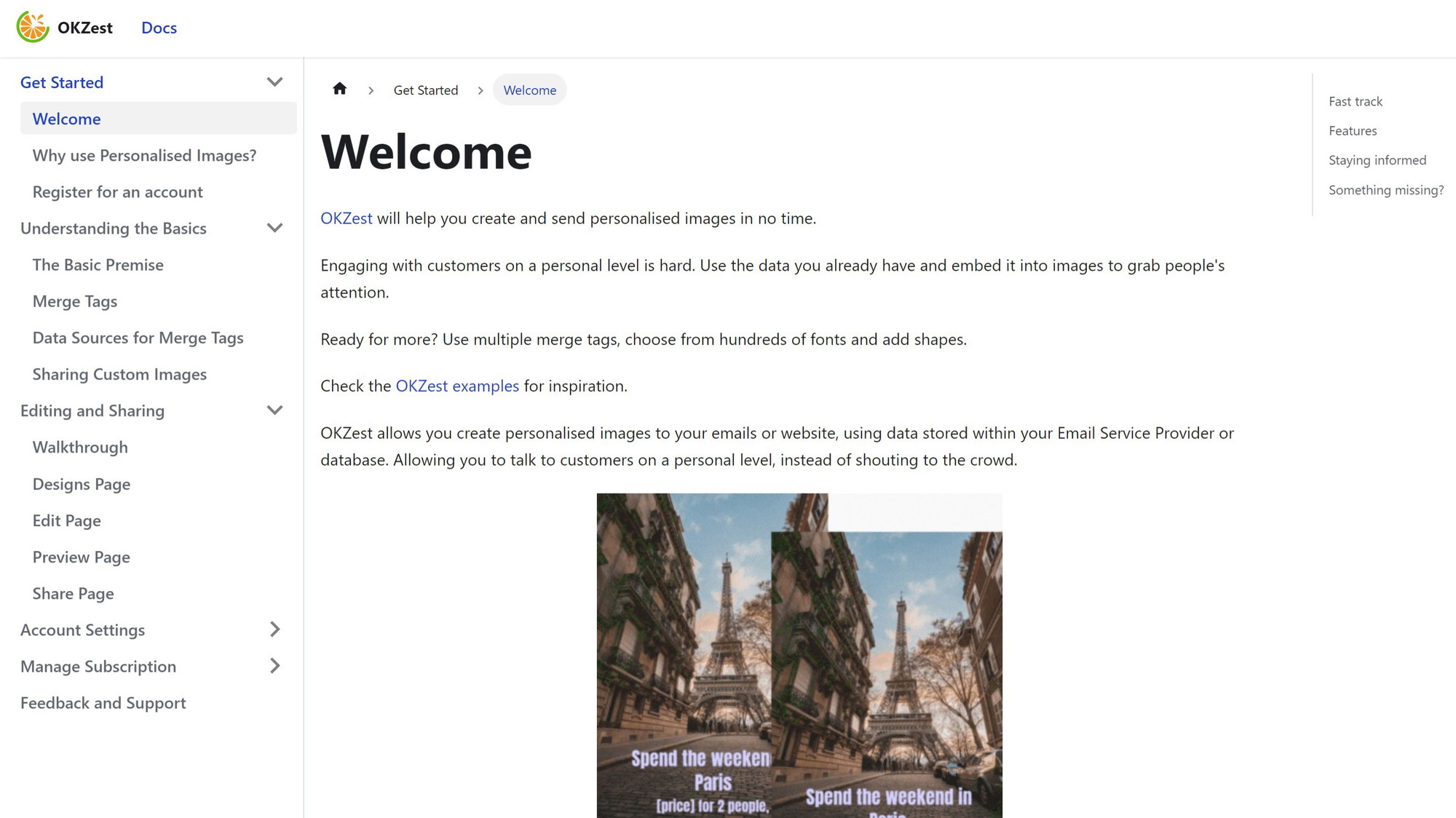 OKZest is fully documented.
All features and processes are fully documented.
If you need help, we are available on live chat or email.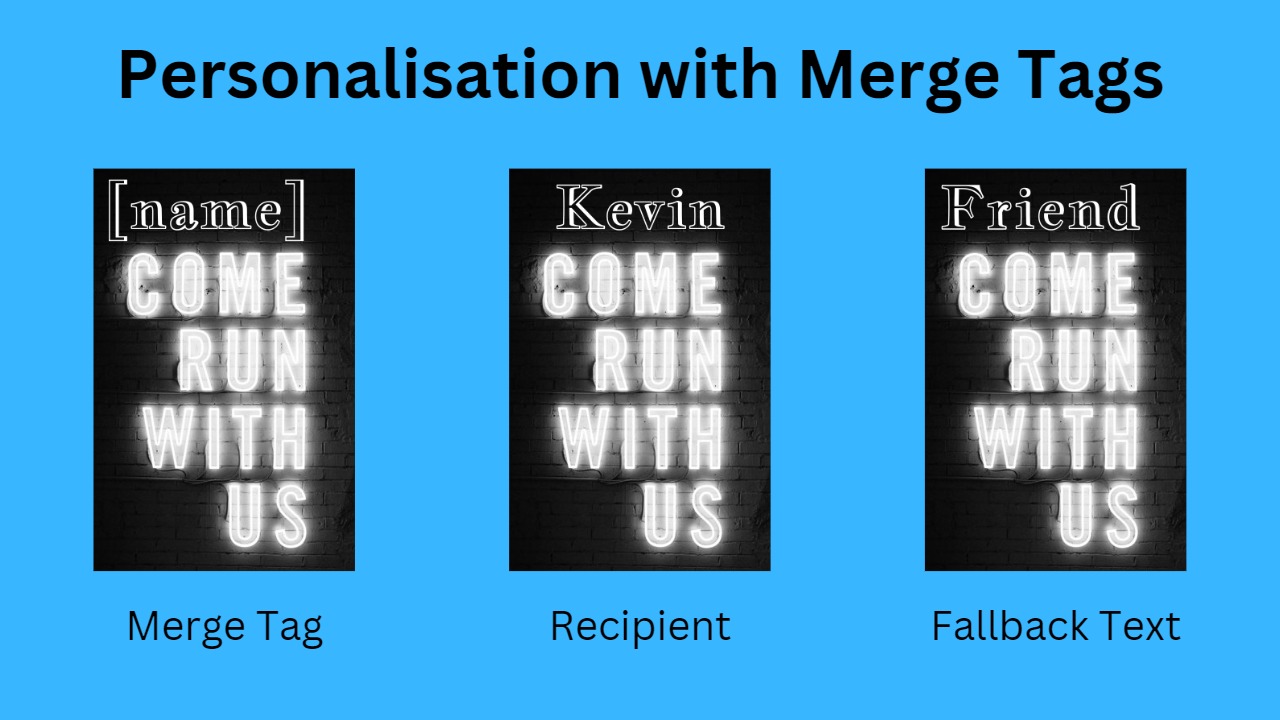 Add personalized text with merge tags.
Merge tags are an industry-standard way to replace or inject text to create a personalized message.
They have been used in email for decades, and now we are using them to create eye-catching images that portray a message faster and more effectively than a body of text.
Merge tags can have three states:
Definition – we support merge tags in any format (e.g. MailChimp uses *|FNAME|* = first name)
Recipient – the substituted text that the recipient will receive (e.g. 'Kevin')
Fallback – text that will be used if no substitute text is available (e.g. 'Friend')
See our documentation on merge tags.
Get access to OKZest today!
Plans & features
Deal terms & conditions
Lifetime access to OKZest

You must redeem your code(s) within 60 days of purchase

All future plan updates

Please note: This deal is not stackable
OKZest

10,000 generated images included per month (with an opt-in option to auto-purchase more)
Easy to use – made for marketers not developers
Purchased credits never expire
Merge tags that work with any ESP (including AWS, Klaviyo, MailChimp, SendGrid and others)
Fallback text – use defined text if dynamic text is not available
IMG tag generation, to use in any HTML email or website
GUI design interface
Dashboards for reporting and billing
2 Factor Authentication (2FA) – for secure login to your account