Overview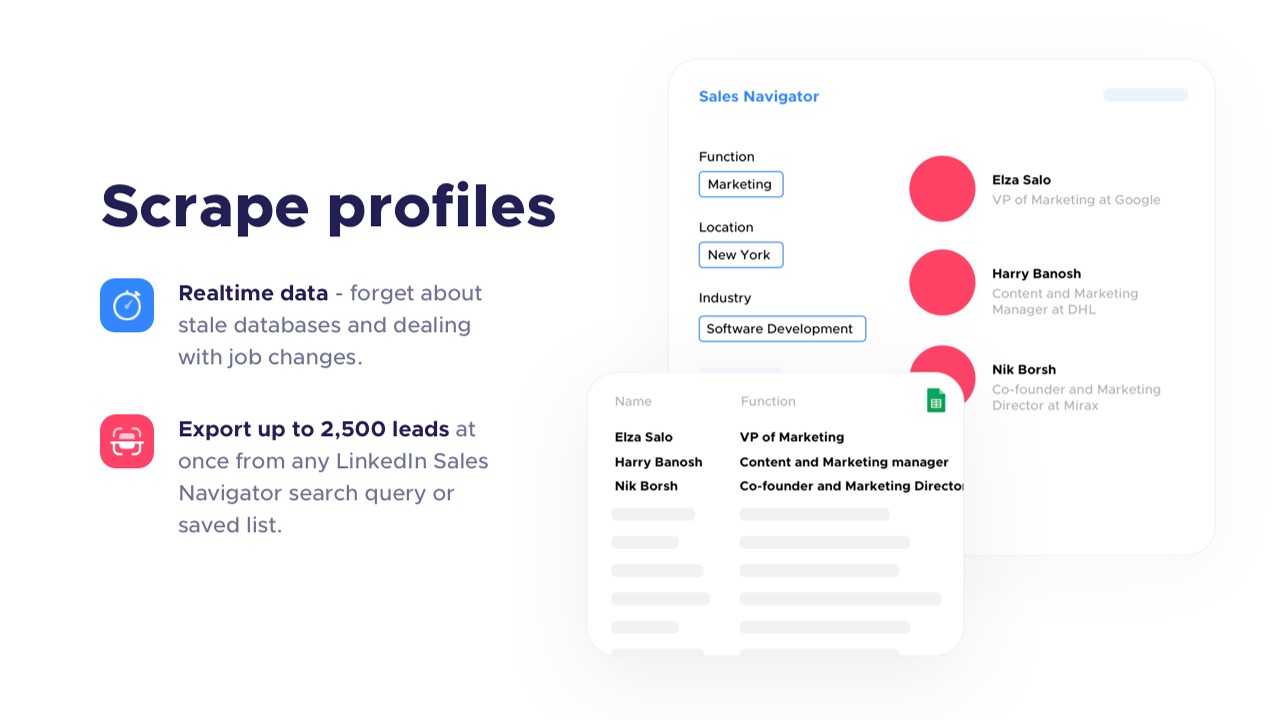 Get the freshest data possible with Scanlist.
Integrate lead generation directly into your workflow with Scanlist.
Make a LinkedIn search with your target audience and press the button — Scanlist will handle the rest and save the results in your dashboard.
You can export contacts from any LinkedIn people search, Sales Navigator search, or even Sales Navigator lists.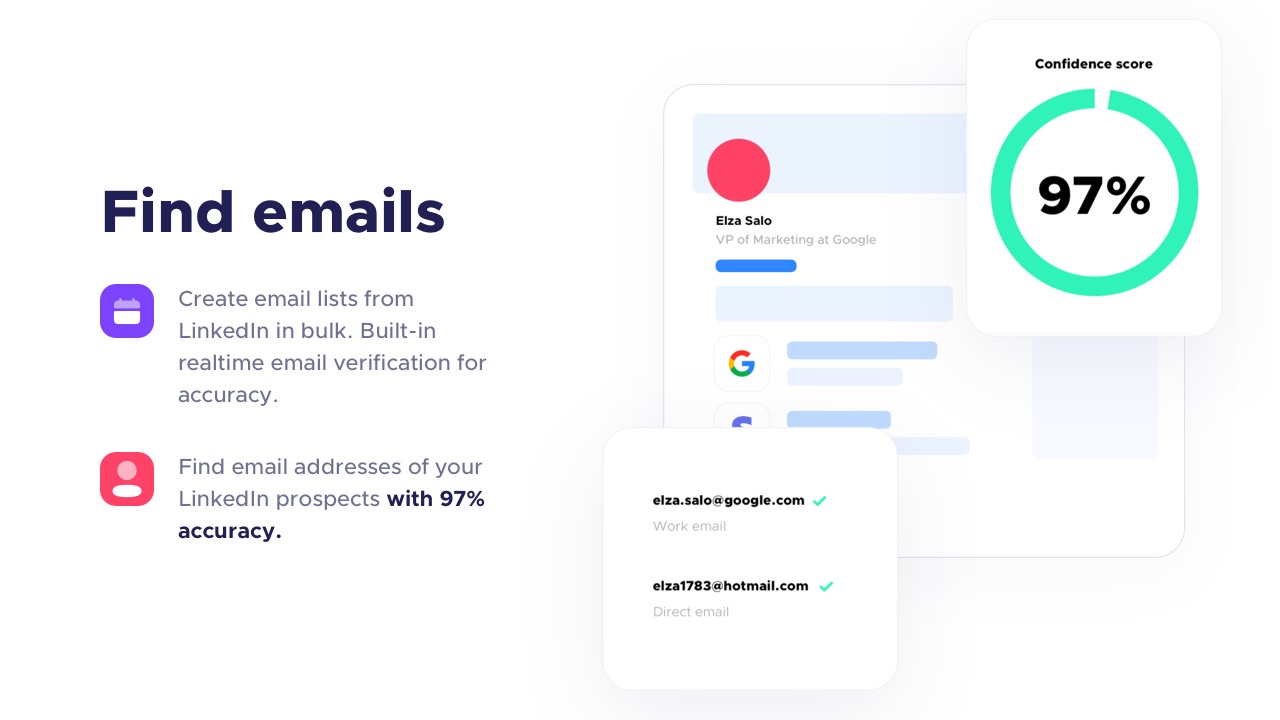 Enjoy our built-in email verification feature (because you can't ever be TOO careful with these things).
Rest assured that Scanlist will always pull the freshest email contacts possible.
That said, you can always verify them just to be sure.
How?
By using our built-in email verification feature.
That way, you'll have peace of mind that your results are authentic and up-to-date at all times.
There are lots of data points to use when it comes to Scanlist.
Scanlist scrapes several data points.
This includes bits like company description, logo (goes well with personalization tools), and profile photo.
One credit unlocks everything there is about the profile and their company.
Whether you are an account-based sales rep or you simply need the best contact info possible, this is the deal for you!
Scanlist works well even without a Sales Navigator subscription.
Get access to Scanlist today!
Plans & features
Deal terms & conditions
Lifetime access to Scanlist

You must redeem your code(s) within 60 days of purchase

All future plan updates

Stack up to 3 codes
Small x1 Plan

All features above included
600 monthly credits
Export contacts from profiles through LinkedIn search, SN search, and SN lists
Credits are only spent when email is found
Free email verification service
Create lead lists

Small x2 Plan

All features above included
1200 monthly credits
Export contacts from profiles through LinkedIn search, SN search, and SN lists
Credits are only spent when email is found
Free email verification service
Create lead lists

Small x3 Plan

All features above included
1800 monthly credits
Export contacts from profiles through LinkedIn search, SN search, and SN lists
Credits are only spent when email is found
Free email verification service
Create lead lists