Triplo AI
No matter what industry you're in, being on the customer-facing side of things can start to feel like Groundhog Day.
When you're answering the same questions repeatedly, it's easy to slip and send an embarrassing email or twenty. ("I did it again. I wrote 'Thanks for reaching out, [INSERT CUSTOMER HERE]' instead of their name.")
If only you could say all the right things, while also saving time and energy on repetitive typing.
Overview
Triplo AI is an AI assistant that can streamline daily tasks and boost productivity on desktop and Android mobile devices.
With Triplo AI, you get a real-time smart assistant that can offer insights, answers, and content generation on desktop and Android mobile devices.
Getting started is a piece of cake—all you have to do is input your prompt and the AI will take care of the rest.
This instant response is super useful for content creation, decision-making, and learning cutting-edge material ahead of the curve.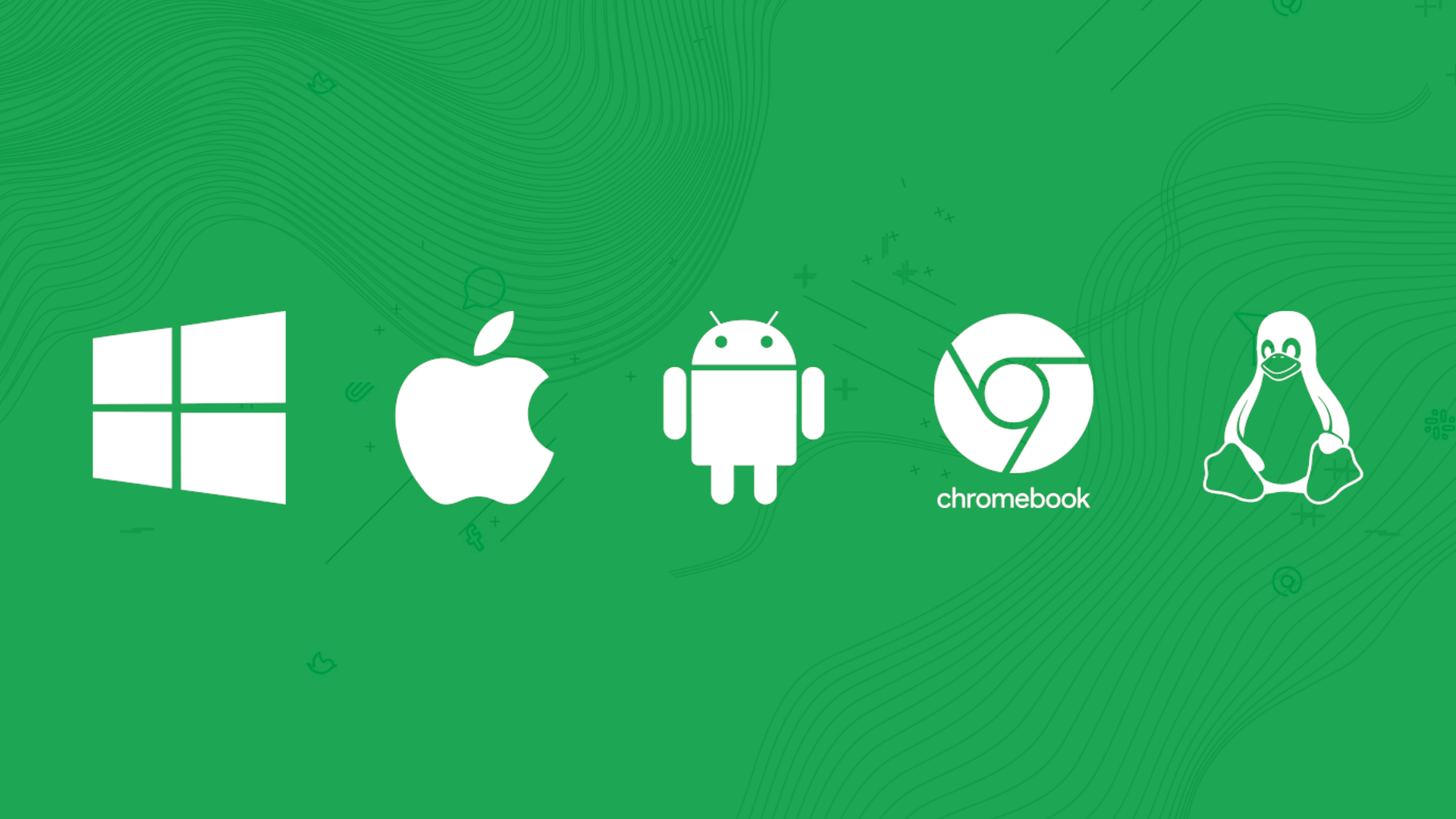 Get real-time support from AI via desktop or Android mobile devices.
Say goodbye to brainstorming long-winded prompts! Triplo AI comes with pre-defined AI prompts to get the smart answers you need.
Since the prompts are already set, you can generate winning results without constantly reinventing the wheel.
That means you'll be able to do it all in record time—from drafting emails and hunting down Excel formulas, to cooking up SEO blog posts.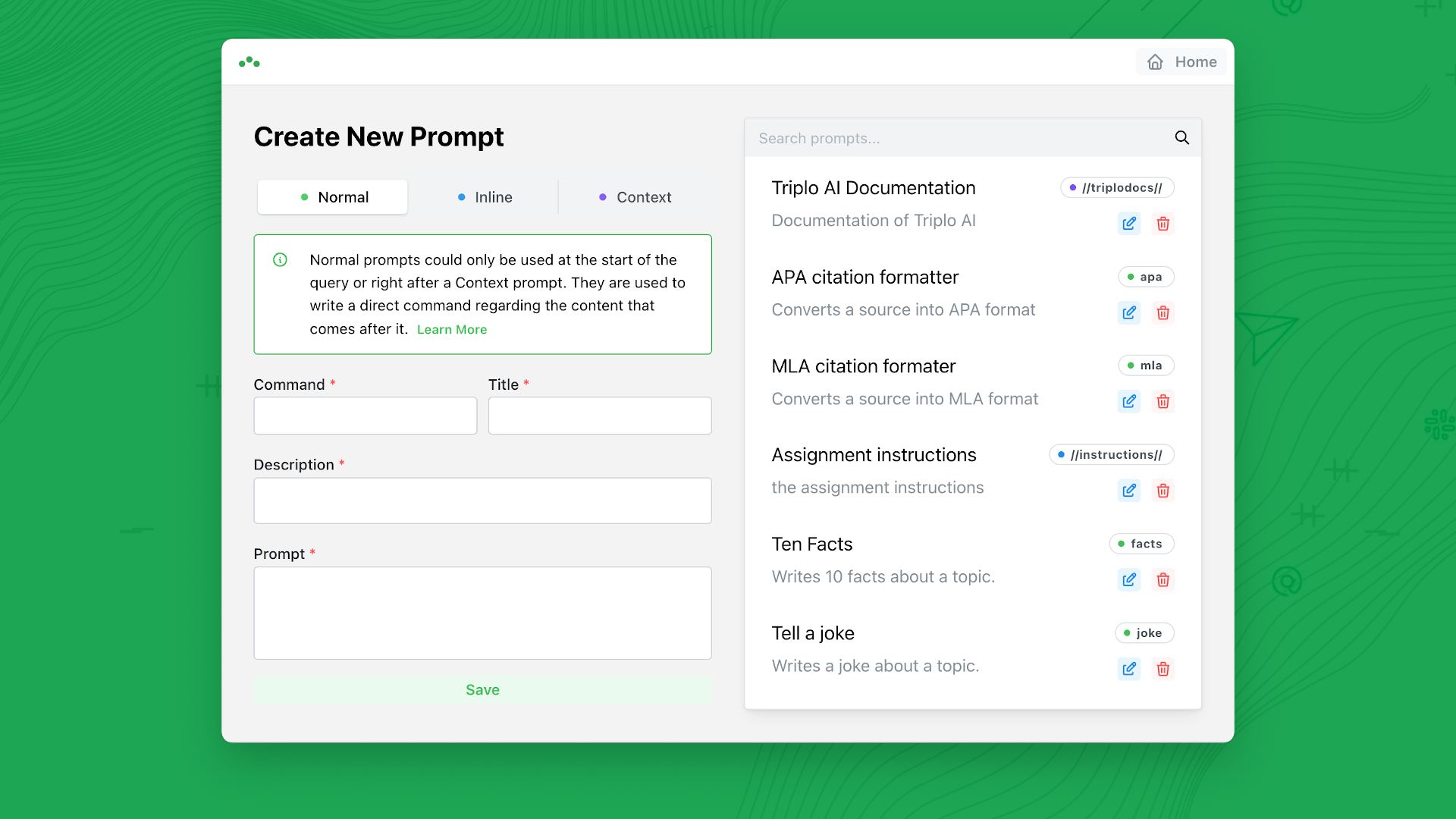 Use Triplo AI's pre-defined prompts to speed up your content generation.
Thanks to Triplo AI's Training feature, you can train the AI memory to enhance the accuracy and overall quality of their responses.
For example, you'll be able to input long, detailed process manuals and train your AI to answer questions, reply to emails, or generate easy-to-read documentation.
You can hand over real customer reviews to gain insights into what they like (and dislike), their favorite features, and so much more.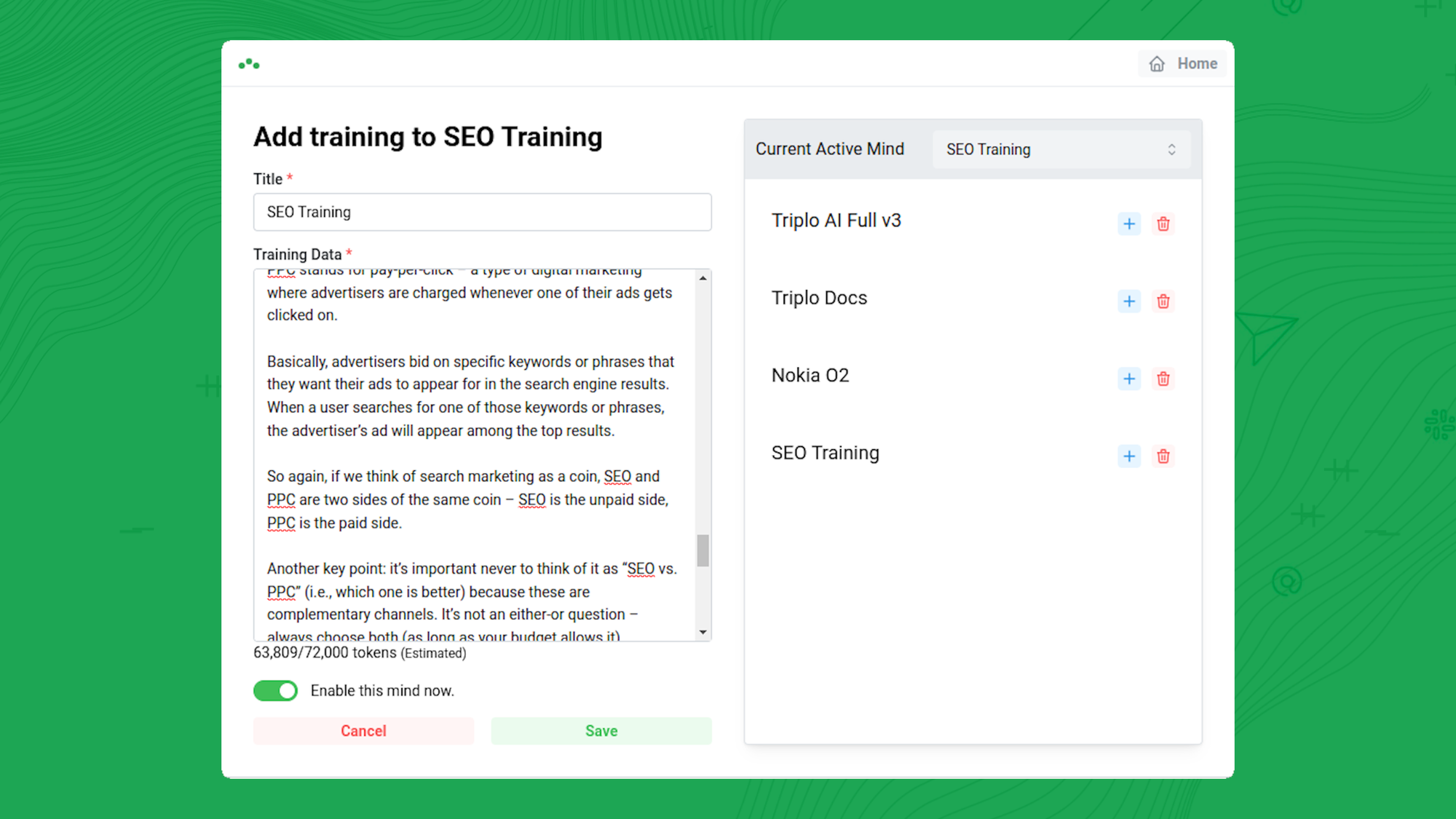 Upload anything from detailed manuals to customer reviews in order to train your chatbot.
Triplo AI can retrieve info from API providers and deliver AI-generated content to third-party services like Zapier, Pabbly, CRMs, and social media platforms.
With these powerful automations, you can extract real-time data from APIs—like The New York Times API—to generate new content.
With this tool, it's super easy for entrepreneurs, freelancers, coaches, and students to keep up with their content demands.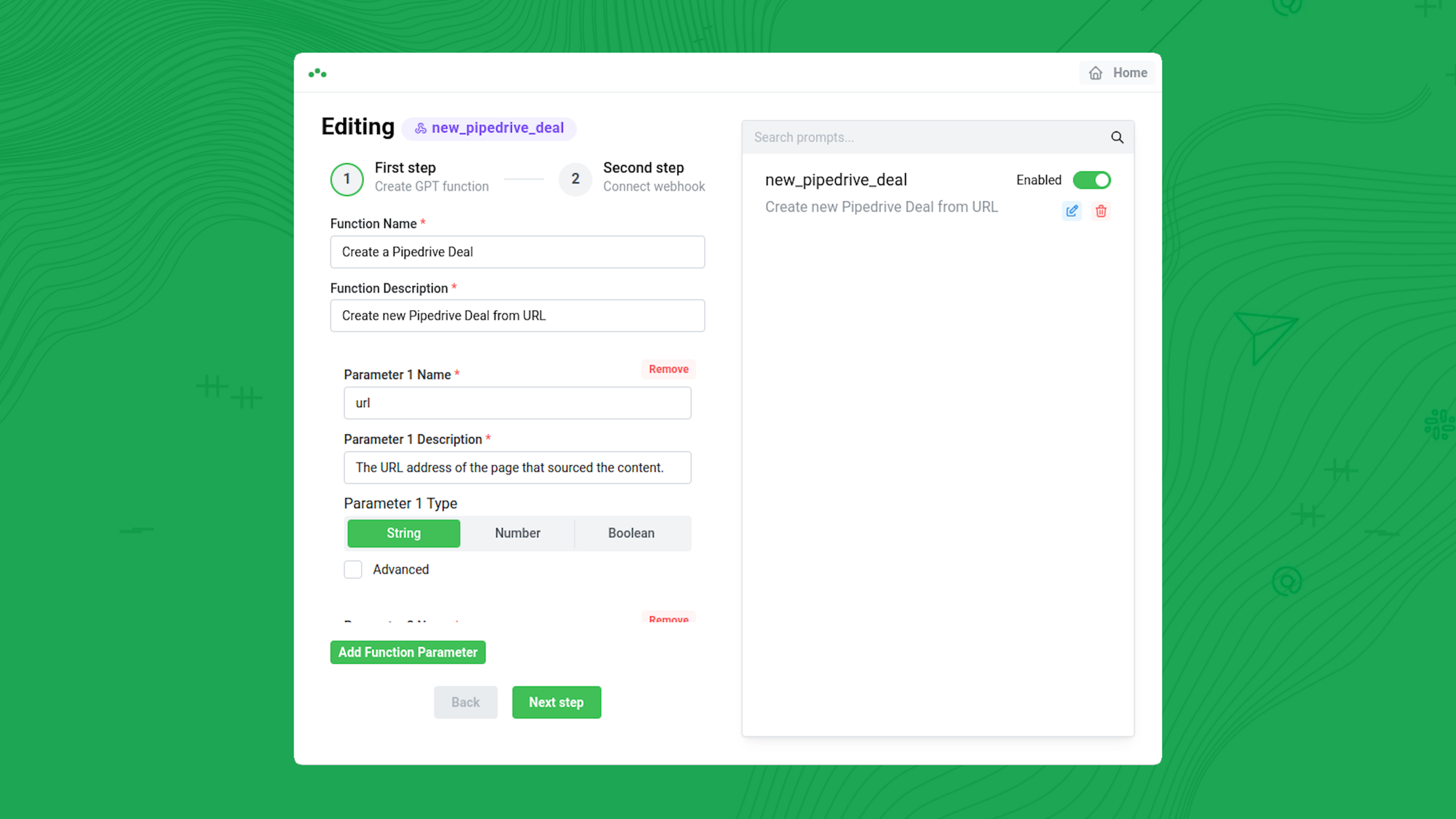 Retrieve data from API providers and deliver it to third-party services like Zapier or your CRM.
It's hard to believe AI is saving you time when you're stuck re-phrasing prompts all day long. ("I've tried all the magic words—please, thank you, and abracadabra.")
Lucky for you, Triplo AI is packed with smart prompts to help you generate insights, answers, and content that perfectly matches your context.
Maximize your productivity.
Get lifetime access to Triplo AI today!
Plans & features
Deal terms & conditions
Lifetime access to Triplo AI

All future Medium (Tiers 1 & 2), Pro (Tier 3), or Agency (Tier 4) Plan updates

If Plan name changes, deal will be mapped to the new Plan name with all accompanying updates

No codes, no stacking—just choose the plan that's right for you

You must activate your license within 60 days of purchase

Ability to upgrade or downgrade between 4 license tiers

Only for new Triplo AI users who do not have existing accounts

Monthly credits do not roll over
60 day money-back guarantee. Try it out for 2 months to make sure it's right for you!
Features included in all plans
Desktop or mobile

Web and YouTube scraping

Chat mode

Awareness features

100+ SmartPrompts

230+ languages supported (and all future added languages)

Logs/history (2 weeks)

Bring your own API key and have unlimited calls per month (BYOK)

Recurring AI tokens are Open AI GPT 3.5 Turbo 4k
License Tier 1

All features above included
1 devices
300,000 total AI tokens per month (300,000 per device)
50 total custom SmartPrompts

License Tier 2

All features above included
3 devices
900,000 total AI tokens per month (300,000 per device)
150 total custom SmartPrompts

License Tier 3

All features above included
10 devices
3,000,000 total AI tokens per month (300,000 per device)
500 total custom SmartPrompts
AI training (100 total)
Automations (100 total)

License Tier 4

All features above included
20 devices
6,000,000 total AI tokens per month (300,000 per device)
1,000 total custom SmartPrompts
AI training (200 total)
Automations (200 total)